Mr Wonderful: pure love
FESTIVE TIMES OF YEAR ARE WONDERFUL. You get to dump your work on some hapless colleague – who still uses a desk calendar WITHOUT THOSE BIG RED SQUARES FOR HOLIDAYS – and head out to find a dream girl or, if you're lucky, Dolly the Inflatable Sheep. Just say bye or baa, empty the piggybank and head out on a soul-uplifting gift shopping binge.
Yes, festive times are wonderful. So much so, you might want to get your wife a Mr Wonderful Doll. This boy makes a terrific surrogate, spewing a steady drizzle of empathy and choice phrases, while you get straight to the best part of a romantic night with a loved one – clicking on that remote to bring futbol mundial rampaging across your 10ft plasma TV. On second thoughts, if you have a 10ft plasma telly, do you really need another loved one?
Send us your Feedback / Letter to the Editor

Share This Page

Chinese takeaway
All of one foot tall and priced at US$14.95, Mr Wonderful is available from Wonderfully Wacky (www.wonderfullywacky.com). Included in his prattle are choice sentences like, "Honey, just relax and let me make dinner tonight" and, "I think it's really important we talk about our relationship". It's enough to make a grown man cringe but SHE will adore him. He can go on for hours. Just make sure the three AAA batteries are well charged. You don't want to ruin a wonderful evening. Alternatively, if you want something classier, check out the Wacky Ceramic Smoking Baby and Humphrey the Humping Hound. Strap Humphrey onto any object, squeeze his ear, and enjoy his "unique brand of affection". At US$24.95, Humphrey costs a bit more than the dude. But then, I guess, actions speak louder than words.
Humphrey, the loving mutt, costs a bit more than the talking dude, but then I guess, actions speak louder than words

Kikker Phatty Bike
Kids will enjoy the fibreglass motorised Kikker Phatty Bike, or pocket bike, as it is more correctly termed. It weighs 40 pounds – probably a heck of a lot less than your burger-binging junior – so perhaps you might put him under the bike, rather than atop, so you don't ruin it too soon. Drive over him a few times to make sure it's absolutely safe. According to the manufacturer, the contraption is light enough to carry around, which is a great way to move about with a bike. "Hey Mike, can I give you a lift? Yes? Great, hop on my back and say hello Bill, Bob and Harvey who are also hitching a ride. Don't let the bike fall." The bike is "recommended for five-year-olds (with supervision) to those 55 years and beyond."

Giant Fish Pillows
Or browse through the rest of the paraphernalia, including George Bush Jack-In-The-Box Dolls, the hollering Mother-in-Law-in-the-Bag (complete with floppy grey hair and painted fingernails poking through the sack), Giant Fish Pillows (US$21.95) and the must-have Butt Face Towel with boldly designated (and coloured) areas for wiping different parts of your anatomy. It costs US$12.95 but, heck, now you can walk into the loo and rinse your face with confidence as you reach for the towel. Dagnabbit, which side was it? White? Brown?

Betty Poop decoration
At That's Bizzare (www.thatsbizarre.co.uk), pick up a Mile High overnight bag (£47), a Marilyn Monroe bag, or a Betty Poop doll for a trifling £30. Blazing a new trail for the world's nuttiest gifts is the aptly named The Stupid Gift Shop (www.stupid.com).

It runs a delightful site with enough bells and whistles to catch your attention. Like the World's Largest Underpants, size 98-100 (is that inches or feet?). Grab your Stetson and six shooter and head out to tame the Wild Waist.

Wind-up Sushi Set
The Talking Dolphin Radio may interest you but the "stupidest" item of all is a Japanese sushi set. It looks like a high quality edible wax display you'd see at a restaurant window. However this is no ordinary sushi. Wind it up and watch the rice rolls take a hike across the table. The Wind-Up Sushi Deluxe set comes for US$14.99. It may come in handy one day. And still in the inscrutable East, what could be better than a chic little Chinese Takeaway Handbag. At US$5.99 and absolutely no MSG, it's a steal. And yes, it's made in China.
The durable "Chicken Tex" apparently protects Crumpler bags from "inclement weather and assassination attempts"

Mother-in-law In The Bag
Pop into Recipe Bazaar (www.recipezaar.com) for the low down on Edible Cookie Bowls, Milk Masala with saffron and even a cold cream concoction that can be applied to the skin (shortly before your mother-in-law comes home and applies an open palm to your butt for making such a mess).

If you have a gunny sack handy and the do-it-yourself urge persists, this may be a good time to attempt your very own Mother-in-Law-in-the-Bag. Just turn up the TV volume and take the phone off the hook.

Now that's BIG!
Sober travellers looking for a bit of buzz simply have to explore the professionally rumpled, bright and cavernous Crumpler bags (www.crumpler.com.au). Crumpler is an Aussie outfit with attitude and style. If you don't like the bag, toss it on the barbie, mate. Crumpler's insane humour is part of the fun of rummaging through its animated site packed with porkers on wheelbarrows, nodding horses and the ubiquitous chicken that doubles as mascot. The bags are made from a durable fabric called Chicken Tex which, apparently, "Protects Crumpler Bags from inclement weather and assassination attempts." According to the firm, they "take feathers donated by middle-class chickens who receive a tax deduction." Daft but definitive.

Crumpler: Very Busy Man
Some Crumpler humour hasn't made it to the USA, though its bags, with the stick man logo, have – bowdlerised but bright. For a large laptop and extras, try out the "Very Busy Man" bag. This may be too bulky for some in which case a smaller "Sheep Scarer" or "Crippy Duck" might be in order.

The "Very Busy Man" retails for A$250 and comes with a padded shoulder strap, quick release buckles (no boring locks and briefcase clasps here), internal padding and a size of 55x36x20cm. Play around with colour combinations on site and also look at "McBain's Love Child", "School Hymn 17" and the handy-size "Wack-O-Phone". Yes, they're all bags.

Oregon Scientific's Starck
For sheer unadulterated fun there's no better place than the frantically playful Boy's Toys (www.boystoys.com). Pick up a Lie Detector (29.99 Sterling) and leave it on the dining table. Check the lights as your partner and/or kids send the lights of the stress analyser flickering green and red. Red? Uh-oh! Of course your wife will fight gamely back with the truly dangerous Remote Control Jammer. This palm-size device does just that, jamming the remote, so no more futbol mundial. Now you'll just have to have that CONVERSATION. "Cor blimey you look great tonight darling. I'd like you to meet a truly Wonderful friend of mine…um…do we have any AAA batteries around?
Feeling low? Nuke a teddy and take him to bed as a tummy warmer. That's right. Microwaveable teddy bears

Beddy Bears: Nuke 'em
Other nifty oddities from Boy's Toys include the devilish Kama Sutra Dice Game, and the Talking Toilet Paper roll. The toilet paper roll carries a clever recording chip. Tape your message and listen to your friends hitting the ceiling after reaching for the TP. Being a sensitive site of the Nineties, there's even a Girl's Toys section here with some rather more thoughtful items, like the Beddy Bear which can be nuked in the microwave for two minutes and then taken to bed for a stay-warm cuddle. Beddy can be used as an ice pack as well but then you'd really have to grin and bear it. The bear's plumbing is chockfull of scented French wheat grain that vividly retains heat and cold.

Sharper Image: Massage
Alpha males will, of course, marvel at the Dolphin Seascooter, or the custom made Lunar Space Suit while their wives marvel at price tag on the suit (£1,450). Well, if you really want to splash out over Lunar New Year, this is probably the way to go. A small step for mankind and a giant dent in the wallet.
More sober yet is the still entertaining, if businesslike, Sharper Image (www.sharperimage.com). Flop on its black leather Human Touch back massager that mimics the movements and finger pressure of a skilful masseuse. Everything from neck massage down to the feet, well, almost everything…

Robosapien burps too
Sharper Image also does useful items for the home like the Ionic Breeze which cleans up the air and keeps your asthma at bay. This gizmo "reduces airborne allergens, dust mites, pet dander and cigarette smoke". The only smoke disposal method more powerful than this – and 100 percent effective – is what my mother employs. It's called the Throw-All-Cigarette-Smokers-Out-Of-The-House method. Robosapien (US$99.95) is more fun. He can handle 65 functions. Robosapien grunts, burps and even raps.

Ultra slim digital camera
Smart gadgetry galore is standard fare at fast-growing Oregon Scientific (www.oregonscientific.com). Its stuff is available at several electronic shops around Asia and its own stores are expanding. Take a look at the DS-6639 2-megapixel ultra-slim digital camera. It features a 1.5" colour preview window as well as 2x digital zoom and video. The size is a minute 54x87x15mm. Choose from red, silver, blue or black. Oregon Scientific is better known though for its array of weather forecasting devices, watches that monitor the heart rate, blood pressure devices and, now, Starck-design clock radios in funky colours with the ability to "project" the time on the ceiling if you're too lazy to turn.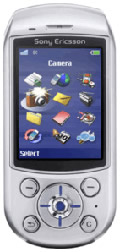 Sony Ericsson S700i
For some serious head-turning you'll have to reach into your pocket (quite deep, I'm afraid) for the gorgeous tri-band Sony Ericsson S700i (www.sonyericsson.com). This is a phone, camera, Internet station, video, MP3 player, music jukebox, travel companion, loo entertainer…you name it. More correctly, the swivel phone, with its large, bright, crystal-clear screen, is a camera with a phone inside rather than the other way around. One side is the phone and the other is an unadulterated Sony Cybershot with a genuine 1.3 megapixel capability and 8x digital zoom.

The four-way navigation pad is easy to use, the menu is intuitive and, while larger than the super-minis people sport these days, it has a reassuringly substantial feel to it with good, polished finish.

Whip out your Sony Ericsson S700i phone in the cinema and no one will complain. They'll be asking for your autograph. Beam your Bluetooth and dip into any enabled computer. Sound and speaker quality is far better than the average phone.
For some serious head turning you'll have to reach into your pocket (quite deep I'm afraid) for the gorgeous Sony Ericsson S700i

Casio Ex P600
Casio continues to dominate the small, smaller, smallest market, aimed at midgets with toothpicks for fingers. Still, they manage to churn out some rather sexy gear – if you can actually see it! The Casio Pro EX-P600 (www.casio.com) is its latest Exilim series offering. This is no midget when it comes to image crispness and quality of capture. You get six megapixels under this bonnet with a vast array of professional and manual settings to give you just about any control you might need, and not just aperture or shutter priority. The ISO setting can be adjusted and you can play around with the white balance, bracketing and colour.

Casio Exilim Z55
For the photographically-challenged, Casio has set aside 25 pre-set modes. Just click. The camera is a quick starter and is ready to shoot in under a couple of seconds. You'll get around 250 shots per charge which is adequate to capture just about every position on Baby Ben's slo-mo drool. The camera shoots video with audio at a size of 320x240 pixels and it is PictBridge compatible. This means you can print directly to any compatible printer. Fussier clickers will be glad to learn that the lens is quality Canon glass with a 4x digital zoom. Use digital zoom sparingly. It tends to fuzz things up.

At the smaller end of the scale is the slim and seductive Casio Exilim EX-Z55 Zoom, a well featured five megapixel ultra-compact. It utilises a 3x Pentax zoom lens (optical, this time) and offers a generous 2.5 inch LCD screen. The "best shot" feature permits novices to select settings from idiot-proof presets. The camera makes you look good and your shots, barring a run-in with Humphrey the Humping Dog, will turn out more than alright. The camera uses a docking cradle so there is a bit of impedimenta to lug around.
The Casio Pro EX-P600 offers 250 shots per charge which is more than enough to capture Baby Ben's drool from every angle

Canon EOS "Rebel" 300D
Still our clear favourite is the Canon EOS "Rebel" 300D (www.canon.com), a super SLR camera for prosumers and borderline professionals. The model arrived on the market with a super price and a super lens in an attempt to mop up the mid-range. The camera is light to hold, intuitive to use, easy to navigate and it produces very high quality pictures in a Jpeg format. The supplied image capture programme is excellent. The camera can shoot fast bursts, four frames at a time, and offers a useful ISO range of 100 to 1600. Shooting in low light at higher settings produces very little noise or artefact disturbance. Night shooting does pose a challenge however with hot yellow/red hues tending to dominate. Nothing, though, that can't be speedily corrected on your PC later using Photoshop or equivalent. Images are saved on a Compact Flash card. Auto focus is good if sluggish at times and shutter speeds can range from 1/4000th of a second up to 30 seconds. The camera hooks into your PC (or Mac) with a USB cable and the Canon Image Browser takes over from there.

Nikon D70
Canon's main challenge comes from the Nikon D70 (www.nikon.com), an affordable camera with sharp performance and exciting features. The D70 offers 6.1 megapixels of clarity with vivid colour and, like the Canon, low noise. There is a range of options from auto, programme shutter or aperture priority and manual, to seven pre-set modes. The Nikon D70 features an easier menu than some of its confounding predecessors. There is even a "help" button. A camera with a help button? HELP!


CyberShot Pro DSC-D770
And from Sony, the CyberShot Pro DSC-D770 (www.sony.com) with a few nifty features. This is a proper SLR (single lens reflex) camera with ISO leeway from 50 to 400 (not a whole lot but adequate), 2.5-inch LCD and a 5x optical zoom (35mm equivalent of 28 to 140mm). The Sony shoots in Jpeg or TIFF formats. There is a built-in flash as well as a hot-shoe in case you want to slip in a brighter bulb.
What are you waiting for? Grab your camera, and reach for Dolly the Inflatable Sheep…