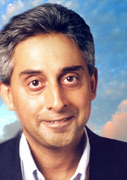 AS A PROFESSIONAL INSOMNIAC, I realise sleep is essential. I envy people who fall asleep in minutes – especially at the office – while I am left to punch the keyboard and get some work done. At night, while the world snores, I pummel my pillow and count sheep (which can be problematic if there are Kiwi farmers involved). So how important is sleep during travel? Pretty damn important.
On 23 March 2004 a Japanese All Nippon pilot fell asleep at the controls of a domestic flight from Tokyo to Yamaguchi. A Transport Ministry inspector who visited the cockpit when the plane had reached a cruising altitude of 36,000ft spotted this and, rather uncivilly, awoke the pilot. Well aware that pilots refreshed after a long delta sleep have better control of their faculties, the captain dozed off again and had to be shaken awake, this time by a livid co-pilot. The incident illustrates a simple fact. Professional jealousy has no place in the cockpit, especially where an unseasoned co-pilot, unable to fall asleep himself, turns his ire on his boss.
Send us your Feedback / Letter to the Editor

Share This Page
In July 2003, the pilot of a charter flight from the Bahamas to Florida resigned after being videotaped, fast asleep at the controls, by an irate passenger. Then there's the bizarre incident where the entire flight crew on a domestic flight to Los Angeles reportedly fell asleep. The plane flew on past the coast and out over the Pacific. Panicked ground controllers managed to trigger a fire alarm onboard the aircraft and wake the slumbering crew.
After the flight inspector had awakened him, the pilot went to sleep again and had to be shaken awake by a livid copilot
It has been suggested that cockpit video cameras are the answer. And why not? Cathay Pacific B777-200s already carry a nose-wheel camera that makes for gripping viewing at take-off and landing. A camera recording the romantic derring-do – or delta sleep – of those in the front of the bus, would make for great entertainment and offer hours of fodder for officials analyzing cockpit sleep behaviour patterns. Understandably, pilots have resisted the move.
One pilot wrote, "On long flights, the pilot or co-pilot are known to 'rest their eyes' for a few minutes/hours. It's safe (the other pilot and the autopilot have things well in hand, and there aren't many things to hit above 30,000 feet). I think the pilots fear that employers will use the video to spy on them and eliminate 'nap time'. This quality time can't currently be captured on the cockpit voice recorder unless the resting pilot snores very loudly."
Crew maintain they do not get adequate rest periods in between flights. According to former fight attendant Diana Fairechild, "Nine hours of FAA-style rest translates into possibly four hours of sleep." This is because "crew rest periods start when the captain sets the aircraft's brakes after arrival [at 'block time']. So crews are on their so-called 'rest break' when they are caring for the tired and weary deplaning masses." They are also "resting" while transiting immigration and waiting for their coach into town. As Fairechild puts it, "What a lot of crock!"
Business travellers are ranked just behind teenagers in the likelihood of being involved in car accidents
No one seems to be getting any sleep. According to a National Sleep Foundation study sponsored by British Airways, business travellers are "ranked just behind teenagers in the likelihood of being involved in car accidents." Frequent fliers with far too little sleep are getting behind the wheels of their rented cars and doing a Mr Bean. But, in fairness, how is anyone able to get any real sleep on a long-haul flight?
Virgin is worried enough to have come up with its own answers – audio meditation channels with piped sound from the Arctic and, on some US flights, the chance to listen to a psychotherapist prattle on about your grossly unfounded fear of flying. So what if the pilots are asleep? Cathay Pacific plays a useful in-flight video to show passengers how they might relax 30,000ft aloft. First you need to find a meadow. Next, sandals donned, stand under a large tree. Then wiggle your feet, first clockwise, then anti-clockwise.
But back to the matter of actual sleep. Even up in business class, where pin-stripers stretch out without video surveillance or rude flight inspectors, the only way to really acquire some serious shuteye is to get properly horizontal. FLAT. Easier said than done. Despite all the hoopla about business class seats, not all beds are completely flat. Can both corporate cheek bottoms coexist in unfettered harmony as you stretch out languorously for yet another prime cut of juicy steak?
Thai Airways has introduced a new 170-degree almost-flat bed on its new Bangkok-New York 17-hour non-stop to catch up with others like Qantas, Northwest and Air New Zealand. British Airways, Virgin and South African will fly you utterly horizontal and Malaysia Airlines is rolling out a new flat bed that reclines a full 180 degrees. For most others, though, it's simply third degree.