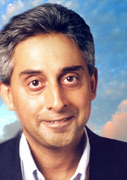 SOMETIMES YOU JUST NEED A HOTEL. In a hurry. A private snuggery, where you can check in with your tousled companion and proceed to stroke those long silken tresses and gaze into limpid eyes, unhampered by paparazzi and smirking bellboys. If, like me, you have telltale blonde hair on your blazer – that belongs to your mutt and not some screaming Nordic Valkyrie tearing her way into your Calvin Klein boxers – the Soho Grand Hotel, New York, is the place for you. Touted as a "pet friendly" establishment, this boutique hotel is the ultimate in doggie heaven where things are just paw-fect.
Send us your Feedback / Letter to the Editor

Share This Page
A weekend break with your pooch here will start at a wallet-humbling US$304 for a superior room albeit with Internet, Bose CD player, Frette linen, a pet bed and even goldfish (upon request) should you have no animals in tow other than the kids. I have checked out Frette linen in Hongkong. A single Egyptian-cotton bedspread can cost upwards of HK$15,000. "Cleopatra must have slept in this," I fumed. The sales lady eyed me with renewed interest. "Does she have our privilege card?" If your dog enjoys gazing out through large floor-to-ceiling windows, opt for the suite at just US$689 per night.
Now you can swing your cat by the tail in a plush penthouse suite and enjoy the company of some very privileged goldfish
Travelling with pets is never easy. Flying with dogs – even those most disciplined and obedient – can be testing. For other passengers. Booking a hotel? It's hell. But fret not, Frette is here. Now you can swing your cat by the tail in a plush penthouse suite to determine if there's room enough for a feisty feline and some rather privileged goldfish. Later, your bank manager will talk to you about the stress-free joy of a zero bank balance.
Dogs, cats, ferrets, gerbils are all living the good life, staring blankly out of floor-to-ceiling windows while their enraptured owners slave overtime, bang their heads with frying pans and head for Alcoholics Anonymous. In Europe, pets carry passports (which is more than you can say for most Americans), and they travel by air. This can involve throwing a yowling cat off the roof to further the boundaries of science. Or it could mean flying in coach with a Saint Bernard – and ordering two very large brandies.
Midwest Airlines, based in Milwaukee, USA, runs a programme allowing pets to fly with owners, in the cabin. The carry-on pooch picks up frequent flyer miles too. For every three round-trip flights with its owner, the pet gets one free flight. Passengers can bring up to two dogs, of reasonable size, who will then be transported in whisper-quiet comfort in a padded under-the-seat container. The airline says since the programme was introduced in early 2005, pet travel has more than doubled. We have no information on what happened to passenger numbers. Hang on a minute. "That Dachshund is in MY window seat. Call the pilot." "Sorry sir, the pilot's busy with his bone and red fire hydrant."
In the UK, the Pet Travel Scheme, or PETS (UK helpline 0870 241-1710) allows pretty seamless travel from designated countries, without quarantine. The list of countries includes places as diverse as Australia, Hong Kong, Canada, Mauritius, Chile, Singapore, UAE, USA and the Vatican. Tempting then for me to abandon my Indian passport and sign up as a Maltese Terrier. All I'd need to do is to embed a microchip, get vaccinated, ensure I'm free of ticks and tapeworm, have a blood test, and procure PETS documentation – in other words, a whole lot less than what I'd have to go through to get a visa for Canada. It might catch on. One billion Maltese Terriers – with Indian accents – roaming free. What a beautiful world…
If celeb pooches are being pampered at the Four Seasons, surely you can get your gerbil into the local Holiday Inn?
What do airlines say? United Airlines requires your pet to be at least eight weeks old and fully weaned before travel. A cabin pass is unlikely on most airlines unless it's a guide animal ("service" dog). During summer, restrictions apply to transporting short-nosed breeds as "checked baggage or cargo" as they are more susceptible to heat and humidity. United lists eight breeds. Delta Airlines has a longer no-fly list of 26 breeds including Lhasa Apsos, bull terriers, shar peis, chow chows, Pekinese – and cats. Delta's policy kicks in with temperatures at any point in transit of over 70F.
Qantas permits no animals on board apart from qualified service dogs. Cathay Pacific has a similar policy but cautions that bringing a pet into Hong Kong or even simply transiting the city requires possession of an "import permit" from the Agriculture, Fisheries and Conservation Department. British Airways and Singapore Airlines are within the general operating median while Air New Zealand permits no animals in the cabin. In a rare departure, Thai Airways passengers on some flights may carry onboard a small dog, cat or bird in a container weighing not more than 10kg and not larger than 21.5 x 14.5 x 12 inches. The weight of the container and the pet is charged as excess baggage. Flying smooth as silk will cost, but at least your poodle will be able to stare blankly out of an aircraft window (which could be cheaper than staring blankly out of the penthouse suite window). Companion Air, an experimental US East Coast shuttle – for passengers and pets – took off in a flurry of fur in August 2003 only to land with a yelp and a whine five months later. "Aviation funding has been lean," it says.
For more on where to take your pets and how, visit DogFriendly.Com for a detailed guide to pooch-pampering cafes, parks and buildings. LetsGoPets.Com lists friendly US motels and irksome travel restrictions, while PetsWelcome.Com lists pet-friendly lodgings and will also handle Internet bookings for you at the best rates. This means Fido can stare blankly out of a CHEAP motel window. At least you'll be together. PetsPlayground is a handy Australian resource and Pet Air is another specialist pet travel agent. Have Kiki the parrot give them a call.
Leash up and off you go. If Meg Ryan can indulge her Yorkshire at the Four Seasons Chicago, you should be able to at least smuggle your gerbil into the local Holiday Inn. Good luck.