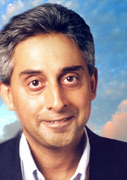 HANS JURGEN OSKAR VON NAGUSCHEWSKI is a hero. As deadly rocket-propelled grenades and mortar rained down in Helmand province, Afghanistan, pinning down a meagre NATO force, Hans, acting alone, coolly and unflinchingly, did something truly audacious, capturing the world's imagination and propelling him onto news headlines the world over. He walked into Manila's Ninoy Aquino International Airport, and… dropped his pants. That's right. Let's forget about Afghanistan for a moment. Hans has probably never been there.
The 66-year-old German tourist apparently fed up at Manila Airport's tight security and an irksome pinging metal detector gate, dropped his trousers in protest. It isn't clear exactly how this action lessened his ordeal, because it didn't. The German was promptly hauled off by police who filed a complaint of causing "scandal" and indulging in an "act of lasciviousness". Quite right. People do not shed their clothes and inhibitions and bare breasts and more in front of ogling tourists at the airport. They do this just about everywhere else in Manila but NOT AT THE AIRPORT. Passengers were scandalised. Hans the hero was carted off and detained.
Send us your Feedback / Letter to the Editor

Share This Page
Passengers everywhere are rising up. On some online message boards, travellers advocate a "general uprising" and "airport takeovers". Perhaps that day is not far off.
One passenger refused to hand over his bottle of vodka and consumed it in protest. He was denied boarding. Drunk.
At UK's Manchester Airport which enforces tough carry-on bag restrictions, one passenger reportedly brought in a couple of bottles of frozen water and attempted to take them onboard claiming his cargo was solid, and not liquid – which is banned aloft. Another refused to hand over his bottle of vodka and consumed it all in protest before being led away, a tad inebriated.
Canadian radiology student Ahmed Farooq waiting for his flight to take off from Denver switched seats with a friend for a bit more privacy as he set about his evening prayers. A tipsy passenger whose suspicions were aroused by the polite whispering and praying protested to the stewardess and alarmed fellow passengers sufficiently for them to threaten to take over the plane (a rather serious offence) if the potential "suicide bombers" were not removed. The pilot pondered the twin threats – inebriated and noisy hijackers, and a quietly praying Muslim man – and offloaded 27-year-old Farooq and two friends. They were whisked off by police, checked out by the FBI, and later released. Apparently praying is not a crime. They missed their flight. The blotto passenger and fellow mutineers departed for Winnipeg, unchallenged.
At London's Luton Aiport six men in Arab robes on an EasyJet flight to Glasgow were marched off after a passenger voiced his fears to airline staff. He thought it terribly odd they had all visited the toilet ONE BY ONE shortly after boarding. It is customary in the UK for airline passengers to squeeze into the aircraft loo ten at a time to compare dangly bits and bad breath. Clearly the Arabs were unaware of this cultural difference. I reckon it would help to bone up on English history before travelling, perhaps starting with Stonehenge, as all this has decidedly pre-medieval tinge.
Why all the hullabaloo? Well, for one, the US Transport Security Administration (TSA) has raised alarm and annoyance levels with invasive security checks and procedures. Every passenger, delayed or otherwise, is a potential vigilante. Pet peeves, fears and fantasies can all find voice in the new transportation millennium. All you need to do is find someone remotely Arab or Asian. If they whisper, start praying, wear a beard or head to the toilet, CALL THE COPS. I shaved my moustache after hair-braiding ladies on Bali's Kuta beach chased me shouting, "You smart man like Saddam Hussein." Egads. And I hadn't even been to the toilet, or whipped out a nail clipper.
At Bangkok's Suvarnabhumi Airport, passengers arriving on domestic flights from Phuket and Chiang Mai (to make an international connection) can easily slip in or out of the system. In Penang, I have walked through the domestic exit with nary a check, after arriving on an international flight from Hongkong via Kuala Lumpur. It so happened I'd boarded in KL so no diplomatic incident or bum's rush would have ensued, but any international passenger could have walked out quite easily, unchallenged.
Airport security around the world is focused on all the wrong stuff. It is obsessed with toothpaste, gels, haemorrhoid cream, water bottles, nail clippers, and, of course, bombs. A six ounce tube of toothpaste may not make it through the X-ray but you could take as many tubes of miniature toothpaste, or shaving foam. If these were potential bomb-making materials, you could quite easily take on board enough to terrorise any airline to finally offer some decent in-flight movies.
Hong Kong Airport insists you pack your hand-carry liquids and gels into 100ml containers zipped up in a clear plastic bag...
Hong Kong Airport has clamped down (in concert with Tokyo and Seoul) to permit just 100ml containers of fluids and gels in hand baggage. Anything bigger, must be consumed, swallowed, squeezed out or tossed. Travellers must pack any liquids, oils or gels in 100ml clear containers and place these inside a small transparent plastic zip-lock bag whose contents do not exceed one litre. This bag gets screened seperately. Medicines and cosmetics in containers clearly marked as 100ml or below, are okay.
A few European airports insist that your bottles carry an original commercial label declaring contents and volume. Some airports allow cheese, others do not. Frankfurt Airport alone reportedly confiscates 20 tons of duty-free items at security checkpoints each week. The US Transportation Security Administration (TSA) advocates a "3-1-1" rule to speed up security checks at American airports - three ounce bottles or less, 1 quart-size clear plastic zip-up bag, and one plastic bag per person. Hurrah. All a traveller from Asia need do now is convert millilitres to ounces and quarts and... This may be mind-boggling for businessmen but anyone who's ever baked a cake - like your five-year-old daughter - will be fine. Take her along just to make sure you get the conversions right.
Constantly targeted, Israel's Ben Gurion Airport has evaded major security incidents for over 30 years by following one simple maxim. Find the Man. The airport focuses not on weapons but on profiling and finding the people who plan to use them. The human factor is what drives their security priorities. Neutralise the human threat and the weapon is inoperable. Other airports are slowly following suite and adopting Behaviour Pattern Recognition (BPR) to look for anomalies like the passenger in a bulky parka on a hot day, the traveller queuing for an international ticket without baggage, or tourists dropping their trousers.
It's been said before and we'll say it again. Carry plastic. Don't leave home without it.