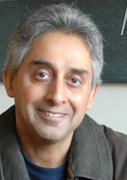 IN May 1913, just outside St Petersburg, Russia, a group of well-dressed travellers strolled out onto an open balcony to admire the views and take in the bracing air. They later retired to their room and, when the aircraft landed, disembarked. They had the distinction of being the very first passengers aboard a Sikorsky Le Grand, a four-engine biplane that rewrote flight history both for the audacity of its design (an open-air balcony) as well as its purpose (a passenger flight as opposed to a mail run).
In the early days, airline companies warned their guests not to throw food out of the windows but not, alas, bad airline chefs. Despite all this advice, the Le Grand had to be decommissioned shortly after when, at an air show, an engine from a passing plane fell off and landed directly on it. Aircraft and their engines are a lot safer these days. Rules have multiplied but, with the strides in technology, costs have fallen.
Send us your Feedback / Letter to the Editor

Share This Page
Passenger planes were given short shrift at the outset and modern aircraft designs routinely derided. The groundbreaking Douglas DC2 was consigned to the scrap heap until it showed its worth by coming second in the 1934 London to Australia air race. By the time of the workhorse DC3, engines were over 40 percent more fuel efficient and generating vast amounts of thrust. Fares in the continental USA plummeted from around 15 cents a mile to six. Fuel efficiency, speed, and the ability to carry more passengers brought down ticket prices, a trend that continues.
Pan Am's revolutionary "tourist class" fares in 1945 halved New York-London roundtrip tickets to just US$275
Not surprisingly, in an age when air travel was considered a luxury for the well-heeled or death-wish adventurers, low fares and greater passenger loads were farthest from most airlines' minds and it fell to behemoth Pan American, run by the irrepressible Juan Trippe, to cut the Gordian knot. In 1945 Pan Am introduced revolutionary "tourist class" fares that slashed New York-London roundtrip tickets to just US$275. This works out to a wallet-exercising US$1,680 in today's terms but, at the time, it instantly halved the existing fare.
The International Air Transport Association (IATA), the cartel that traditionally set airfares, was sorely aggrieved by this act of bold sedition and Britain went so far as to deny Pan Am landing permission for these reconfigured aircraft. Pan Am flew in to Ireland instead while the price debate raged. But catch on it did and by 1950 tourist class was estimated to make up around 20 percent of all air travel, globally. Still, the industry's natural disdain for low fares and increased competition, and the resultant evolution of a global airline structure that actually stymies moves in this direction, has persisted to this day.
Freddie Laker who helped pioneer low-cost flights in the 1970s bore the full brunt of this drag. Virgin had its wings clipped several times. Rod Eddington, the former CEO of British Airways who also ran Cathay Pacific and Ansett, wrestled with change, often at the losing end. The BBC reported in early 2000 that BA staff absenteeism was a staggering 16.7 days. Says Nawal Taneja, author of Simpli-Flying, "The problem for culture change is that you have to see death right between the eyes before impetus to change becomes strong enough." For many legacy carriers this has been too little too late.
Hats off then to AirAsia's livewire Tony Fernades who habitually hands out free seats by the thousands, bedevilling full-service airlines, and the whimsically outspoken Michael O'Leary of RyanAir who now wishes to charge passengers for toilets and was famously quoted as saying, "If someone wanted to pay £5 to go to the toilet I would carry them myself. I would wipe their bums for a fiver." Affable budget carrier Southwest Airlines in the US has developed into a model concern where coveted jobs are scarce as dragon's teeth. Is anyone applying to Delta?
The Rolls-Royce Trent 900 and the General Electric GE GP7200 engines produce a staggering 76,000lbs of thrust to power the A380
Low cost – with or without toilet fees – is here to stay. It is a misconception, fuelled by febrile or uninformed airline PR, that fuel is the only cost determinant of an airline ticket. Far from it. Fuel has come into the picture only when the price of oil has skyrocketed or when fuel hedging has gone awry. The major components of the ticket price for a three-hour regional flight are largely airport security and tax, operating cost and lease rental for the plane, depreciation, staff cost, landing fees, and airline fuel (which fluctuates between 20 to 30 percent).
Fuel is less of a worry today than it was in Orville Wright's magnificent 1903 12-second heroics. Jet engine reliability, lower maintenance costs, fewer in-flight shutdowns (IFSD) and massive increases in thrust have made it easier to spread out cost over a greater number of flown passengers. New generation aircraft have dramatically reduced the airline Cost per Available Seat Mile (CASM). New aerodynamic designs, winglets, alloys, combi-jets that increase cargo potential, Internet sales distribution, and cheaper secondary airports have all done their bit. In 1950, engines typically produced 5,000 pounds of thrust. Today, the Rolls-Royce Trent 900 and the General Electric GE GP7200 engines produce a staggering 76,000lbs of thrust to power the mammoth A380.
If you like fiddling with numbers, check out Darin Lee's fuel cost calculator. Prices will continue to come down though long-haul will always be cheaper in terms of cents per mile as short-haul aircraft expend more fuel on multiple take-offs and suffer greater wear and tear through frequent pressurisation and landing cycles. You won't get a balcony or a coliseum these days, but if you do find an airline chef mincing about the aisle, summon him, smile, and demand that safest and most delectable of in-flight dishes, an instant noodle soup.