COVID-19 AND THE TRAVEL RESTART
Looking for four green lights
What travellers need to know about entry restrictions into Asian destinations and re-emerging airline travel in Covid times.?
8 July 2020
SEE ALSO Asia medical tourism | Travel health risks in Asia | Taipei guide | Bangkok hotels | Bangkok shopping | Hong Kong hotels | Airbus vs Boeing | Travel pricing in Covid times | Covid-19 travel updates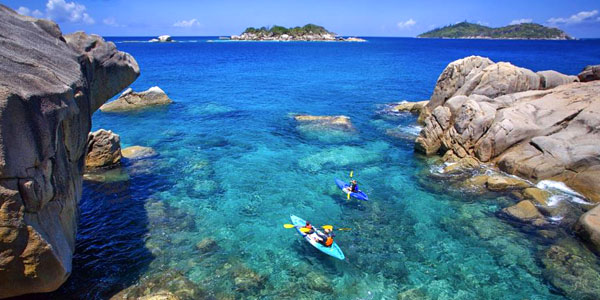 AS AIRLINES restart skeletal services and destinations cautiously open their doors the big question for the summer rollout and beyond is, will passengers bite and will travellers get four green lights in a row?
For traffic of any significance to pick up between any two points there will be four hurdles to clear – health clearances from both sides as well as government and immigration approvals, a big ask when so many countries still insist on a 14-day quarantine for foreign arrivals and returning nationals (a policy over which British Airways, Ryanair and easyjet have initiated legal action against the UK government).
Quarantine protocols could make it a month-long odyssey for a weekend jaunt and not quite the picture postcard dash to a tropical idyll. Bear in mind both immigration and health requirements continue to fluctuate based on Covid-19 flattening, fresh waves and mini-outbreaks and will not be a given for extended periods until workable vaccines arrive.
Travellers within Asia will need to look out as well for other seasonal ailments that have been elbowed off TV screens but remain a constant threat – dengue and mosquito-borne illnesses, assorted pneumonias, air pollution, and water-borne food-related bugs like cholera, typhoid, and hepatitis to name a few. See our Asian health risks report.
Further uncertainty is added by two key medical factors: Covid-19 tests are only good for the day they are administered; and the presumption that most carriers are asymptomatic. This has to be worrying for airlines, who take on a huge amount of risk managing 200-300 people on a flight in safe conditions, as well as for host countries and hotels that feel they have a grip on the coronavirus pandemic. No amount of safety protocols and Covid-free certificates and usurious health insurance premiums are going to help if a traveller comes down with symptoms.
Airlines have been hard hit and are keen to get back in the air as fast as possible. Late May THAI Airways International was before a Central Bankruptcy Court petitioning for a sweeping business reorganisation and NokScoot, which had failed to turn in an annual profit since its 2014 launch, was headed for closure. Its board announced end June it was moving to liquidate the airline, the first Thai Covid-19 casualty. Bangkok Airways meanwhile added two additional flights to Phuket 1 July from Samui and Bangkok. The carrier is already servicing Chiang Mai and Samui. Cathay Pacific and Cathay Dragon combined carried just over 18,473 passengers in May (a drop of 99.4% compared to May 2019). The airline has secured a massive HK$39bn in recapitalisation financing to help it scrape along for a few more months. In July the airline expects to be operating at just over 9% of capacity. But nothing will ring the till more sweetly than a flood of passenger dollars, and therein lies the rub.
This is one reason why empty middle seats may not materialise in July even on the world's safest airline, Qantas, whose CEO Alan Joyce has argued strongly for a 'social distancing exemption.' He maintains 60cm of seat space has negligible impact on safety. Cabin air filtration systems and masks are deemed sufficiently effective. "Social distancing rules are supposed to be 1.5 metres. If you did that, you'd have very few people on an aircraft and the airfares would have to be very high," says Joyce.
Air France started rolling out flights in June with an expectation of hitting 40% of seat capacity sometime in August then going up to a massive 150 destinations (including domestic points) serving cities like New York, San Francisco, Sao Paolo, Rio, Delhi, Bangalore, Mumbai, Bangkok, Hong Kong, Singapore, Seoul, Tokyo and Osaka. This is already a very cheery projection. Lufthansa had 40% of its fleet in operation by July.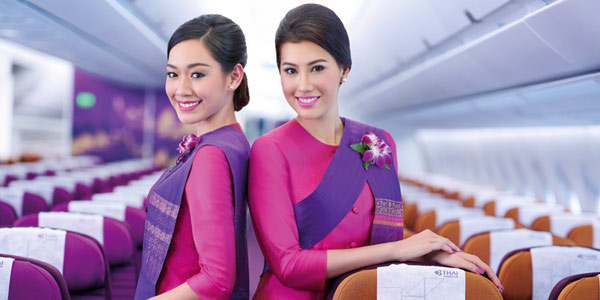 By late May 2020, Emirates had resumed flights to nine destinations linking UK and Europe (as well as Chicago and Toronto in North America) to Australia via Dubai. The airline has adopted a minimal contact policy onboard with no in-flight magazines and only check-in baggage (with the exception of laptops, handbags and baby paraphernalia). There are temperature checks and gloves and masks are mandatory for passengers.
Emirates President Tim Clark holds a sanguine view on the flight path ahead and will institute no fleet cuts (unlike several airlines) with all A380 behemoths being retained. The airline expects to have its entire fleet back up in the air by summer 2022. Clark's implied gamble on the emergence of vaccines followed by a resurgence in travel, may well be right.
Asian biggie Singapore Airlines wants to serve 27 destinations by end July (from 10 June the airline had three weekly flights to Hong Kong) while Cathay Pacific has opted for a 'skeleton' service through summer, touching points like Delhi, Mumbai, Bangkok, Seoul, Tokyo, Ho Chi Minh City, Kuala Lumpur, Singapore, Manila, Jakarta, Sydney, Melbourne, London, Frankfurt, Los Angeles, San Francisco and Toronto. Surprisingly, airfares have not shot up as expected. In mid June, Cathay Pacific was charging HK$3,120 for a Hong Kong-Singapore economy roundtrip for its single flight operating once or twice a week and Korean Air was offering fares of HK$4,074 via Seoul to Sapporo.
Virgin Atlantic schedules have London-Hong Kong and transpacific flights to New York, LA, and San Francisco from 20 July 2020 with further destinations opening up in August. Qatar Airways mid-June was touching points like Dhaka, Istanbul, Islamabad, Jakarta, Lahore, Rome, Sydney and Singapore with strong coverage of the US market. United Airlines meanwhile cranks up twice-weekly flights San Francisco to Shanghai from 8 July.
Princess Cruises meanwhile has opened bookings for its 2022 World Cruise that runs 111 days starting from Fort Lauderdale 5 January. Or passengers can catch it at Los Angeles (19 January 2022). Early bookings by 30 November 2020 will earn US$1,000 in credit per stateroom confirmed. Also find cruises from Hong Kong, Singapore, Tokyo and Sydney.
Destinations are switching on green lights at varying speeds. With the focus on a safe reopening, the European Union has put up a useful site to help travellers plan any EU travel with updated requirements from member countries. Europe's reopening is being watched with interest and may provide clues for later entrants. While the EU opened its borders to 14 countries 1 July (including Canada, Australia, Japan and South Korea) it still has a ban on travellers from the US (as well as Russia, Brazil and various high risk countries). Europeans were blocked from travel to the USA in early March. The UK is still deemed part of thre EU.
Asia and Asean have yet to configure a travel start-up plan or a useful dashboard with timelines, and airlines remain a prime source of up to date information. As a general statistical overview, the cleanly presented Global Covid-19 Index (GCI) by a Malaysian company offers data-driven at-a-glance insights into recovery, restrictions and lockdowns while the World Health Organisation has its worldwide Covid-19 dashboard.
With destination Covid-19 travel restrictions in flux, here are some broad strokes for Asia.
AUSTRALIA – while discussing a safe travel corridor with New Zealand – remains closed to foreign arrivals and transit traffic. It is likely that a 14-day quarantine requirement for inbound (or returning) passengers may be extended until December 2020 and overseas holidays for Australians may be pushed back to 2021.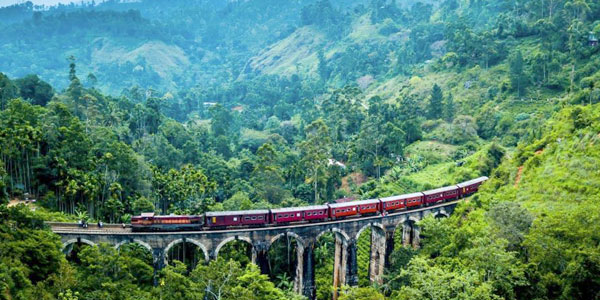 CAMBODIA is a hard nut to crack and visitors are required to stump up a US$3,000 deposit right off the bat. This is to cover any unforeseen costs that may arise for medical costs or quarantines. In addition to this rather dramatic hurdle entry requires a valid US$50,000 medical insurance along with a negative Covid-19 test result obtained within 72 hours of travel.
But wait, there's more. After this travellers need to fork out US$100 for a Covid test and then spend a night at the test centre at US$30 per night with an additional $30 for meals and a US$5 charge for the bus transfer (each time). Sundry fees for laundry, 'medical surveillance' and security all add up. Passengers testing positive will bring about the quarantine of all their fellow passengers on the flight and then undergo another set of levies for hospital stay and meals and tests that could total US$1,000 or more. All this comes out of that initial deposit.
CHINA has stopped entry for foreigners with visas that were issued before 28 March, 2020. The same holds true for those using an APEC business travel card. The Beijing Xinfadi wholesale food market outbreak mid June has proved a further damper. Diplomats and those undertaking essential trade or scientific work are largely exempt from travel restrictions. Any eligible visitors or transit passengers must have WeChat installed on their mobile phones and they should have input all relevant health details prior to arrival.
HONG KONG only permits returning residents of the territory to enter (subject to a 14-day home quarantine) and testing at the airport. Non-resident visitors are not eligible at this point with a few exceptions. Travel bubbles are under consideration.
INDIA had postponed international flights until 30 June though domestic flights have cautiously started. The Directorate General of Civil Aviation (DGCA) says the country will restart some international flights from midnight on 15 July. There is pressure on the country to reopen charter and/or scheduled flights from USA and Europe within 'safe corridors'.
INDONESIA & BALI by July had still blocked all foreign leisure arrivals and visas had been suspended. Bali's governor, in an abundance of caution, is unwilling to promote domestic tourism too given the outbreaks in Java (and Jakarta in particular). Domestic travellers also face a huge amount of health checks and procedures, discouraging intra-island jaunts. Any eligible international arrival would have to undergo self-quarantine for two weeks. There will be a Covid-19 test upon arrival. There is also a long list of countries that should not have been visited over the previous 14 days. Discussions have focused on Bali's reopening possibly in October.
JAPAN remains closed till 18 September but transit traffic is allowed. There is a lengthy list of 111 countries from Australia and Brazil to Indonesia, Philippines, Singapore, India and South Africa that should not have featured on passenger travel itineraries within 14 days of arrival/transit. All current visas are cancelled. There is talk too of setting quotas for foreign visitors.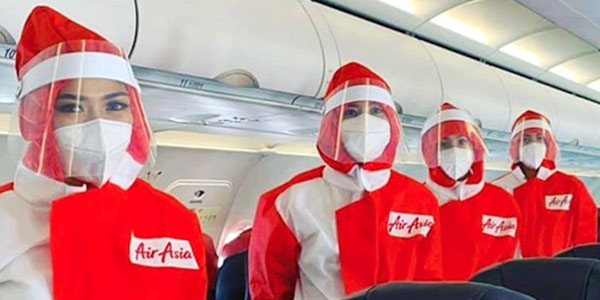 MACAU is closed to international traffic with a few exceptions. Inbound travel is permissible for Mainland Chinese travellers with Macau SAR visit permits and residents of Hong Kong and Taiwan.
MALAYSIA remains closed to international visitors till 31 August, 2020.
MALDIVES opens the door to foreign travellers 15 July after having earlier stopped issuance of visas on arrival from 27 March with inbound cruises and local excursions (for residual guests) barred. The archipelago 'with naturally self-isolated islands' has thus far presented its charms through virtual events showcasing the destination's charms using the tagline, 'The sun will shine again.' This slogan may be apt for the returning tourists who will not need to undergo any quarantine or produce test results. They will, however, be screened at the airport with temperatures recorded. Procedures to watch.
PHILIPPINES
By 17 June, Philippine Airlines had cranked up more than a smattering of international flights (with the caveat that some flights may return via Cebu as NAIA airport in Manila lacks sufficient testing facilities for large numbers). In this eventuality, passengers with negative test results will be transferred from Cebu to Manila by PAL. The restarted PAL flights from Manila touch points like Los Angeles, San Francisco, Honolulu, Sydney, Singapore, Jakarta, Kuala Lumpur, Tokyo, Doha, Xiamen and Ho Chi Minh City.
SEYCHELLES
By 1 June, the Indian Ocean islands of Seychelles were open to arrivals from 19 countries including Thailand, Japan, China and New Zealand. Private charter flightss were open from approved countries and commercial flights were being considered. Passengers will need to have obtained a negative Covid test prior to boarding.
SINGAPORE is closed to foreigner visitors though a partial easing of the lockdown on the island was instituted 18 June.  From 17 June all eligible travellers (though not short-term visitors) from a small list of countries (Australia, Brunei, Hong Kong, Japan, Macau, China, New Zealand, South Korea, Taiwan and Vietnam) who have not travelled out of these countries for two weeks prior to boarding "will no longer have to serve their SHN [stay-at-home notice] at dedicated SHN facilities." Singapore citizens and long-term pass holders can serve out the 14-day period at their homes. All others will be placed at dedicated SHN centres. All travellers need to undergo a Covid-19 test a few days before their quarantine ends. Facility stay (S$2,000) and test costs (up to S$200) are now passed on to the travellers.
SOUTH KOREA requires any eligible travellers to carry mobile phones, whose numbers will be verified at immigration. All passengers must undertake a two-week quarantine and those without a domestic residence will be quarantined at a government facility at a fee of W1,400,000. End June Korean Air was operating limited transit flights touching American destinations, UK/Europe and Russia. Do note that all visas issued before 5 April have been cancelled.
SRI LANKA welcomes international visitors from 1 August, 2020, and the journey promises to be fairly trouble-free if less than serendipitous. Arrivals will need a Covid-free certificate issued within 72 hours of the boarding time and there will be a coronavirus test administered at Colombo airport too. This will be followed up by one more check within five days. Travellers need to commit to a minimum of five days in Sri Lanka booking only designated hotels. They cannot use public transport. For the intrepid wishing to stay over 10 days there will be yet another Covid-19 test for them during the course of their holiday. The visa fee has gone up to US$100.
TAIWAN remains closed to foreign visitors.
THAILAND suspended all international flights until 30 June. Until late March, before the airports closed, foreign arrivals from 'affected zones' had to present a comprehensive insurance policy with at least US$100,000 of medical coverage. A health declaration form had to be filled as well on a mobile phone through a designated app. Thailand is considering safe corridors for limited arrivals from safe destinations that have been Covid-free for 60 days. This could include areas on Japan, South Korea and China. While some limited arrivals have been permitted, it has been indicated that regular international flights may have to wait till late September.
TURKEY has open borders from 1 July (though the country was seeing a rise in cases late June) bundled with a "Safe Tourism" programme that includes a 15-Euros insurance (offering 3,000 Euros of medical coverage) upon arrival.
UAE opens its doors 7 July with vigorous protocols in place for Dubai airport and points of entry. Permissible travellers include foreign visitors (business and leisure) as well as residents and citizens of the UAE. Passengers will need Covid-19 certificates and may face testing upon arrival. International health insurance is "mandatory".
VIETNAM has been largely off limits to foreign visitors with flights suspended to Hanoi and Ho Chi Minh City. Some outbound flights are operating at highly reduced frequency. Vietnam expects to have international flights back by 31 July linking safe travel corridors as perhaps to Japan, South Korea, China and Taiwan. The countries would need to have been Covid-free for 30 days. This sort of link up may eliminate quarantines. The island of Phu Quoc in the far south of the country was earlier identified as one of the first areas to open for international arrivals. Protocols being discussed include swab tests at Phu Quoc Airport (this is an international facility) and results within 24 hours. If everyone on the flight has been cleared, travellers can continue with their holiday uninterrupted. A 14-day quarantine awaits anyone with symptoms. The visa-free status of the island is under discussion.
Send us your Feedback / Letter to the Editor