HEALTH
Medical tourism in Asia
From discreet nips and tucks to major surgery, medical tourism spans a wide range of treatments. Combine a holiday with an executive check-up, or surgery, in Thailand or India. It won't break the bank. A guide to medical tourism in Asia.
SEE ALSO Travel Health Risks in Asia | India spas | Thailand spas | Malaysia spas | Bali spas | Biggest travel gripes | Concierge Travails | Fake travel reviews
JUMP TO Thailand | Singapore | India | Malaysia | Philippines | South Korea | Vietnam | Dubai
Apollo Hospital: caring treatment
LINDA BEIER, an expatriate living in Hongkong, had long been unhappy with the appearance of her teeth, so when she had the chance to join a friend for a 10-day break in Thailand, she scheduled in a visit to a well-known Bangkok dental practice, where the problem was fixed for a fraction of the cost in her adopted home. Linda's cosmetic dental procedure was just a tiny cog in the global medical tourism wheel, which – according to some estimates – is now a US$40 billion global industry.
Several hospitals in Asia have carved such outstanding reputations for themselves that medical tourism has become a major money-spinner. In countries such as Singapore and Thailand, government agencies have been set up to help market their expertise globally. Special medical travel agencies have sprung up around the world, and top Asian hospitals routinely have special "international" desks and services to assist overseas patients with everything from doctors' appointments to accommodation.
Send us your Feedback / Letter to the Editor
One US-based medical tourism agency, MedRetreat (www.medretreat.com), "facilitates the healthcare needs" of North Americans by arranging treatments at hospitals in three Asian destinations: Thailand, Malaysia and India. Trained "destination programme managers" accompany patients to all medical appointments, and the agency arranges transfers and accommodation for clients.
It is hardly surprising that Americans are looking at alternative healthcare solutions. Dr Arnold Milstein, medical director of the United States-based medical group Pacific Business Group on Health, told a US Special Committee on Ageing in 2006 that the typical combined hospital and doctor's charges for operations in "technologically advanced hospitals in lower-wage countries" such as Thailand were 60 to 85 percent lower than charges in US hospitals.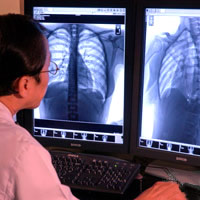 Bumrungrad Bangkok: close scrutiny
According to an independent survey of medical tourism prices in 2006 by European Research Specialists for the www.treatmentabroad.net website (data was compiled from 108 healthcare centres in 30 countries), patients from the UK can also save up to 80 percent by going overseas for surgery and medical treatment. The survey found that a hip replacement operation that would cost 8,000 British pounds in the UK would cost just 3,547 pounds in India and 2,205 pounds in Malaysia. Adding seven nights' in a hotel and travel cost, the total costs would still be just 4,107 pounds and 3,205 pounds respectively, with savings of 49 percent and 60 percent compared to the total cost in Britain.
Thailand medical tourism and best hospitals
Bangkok's Bumrungrad International (www.bumrungrad.com) hospital has won international acclaim and is Thailand's best-known facility for health tourism. It was the first genuinely international hospital in Asia to be accredited by the US-based Joint Commission International (JCI, an organisation aiming to elevate healthcare delivery standards through evaluation and accreditation of healthcare organisations). The hospital, which expanded in 1997 with a US$100 million investment in the building, design and medical hardware, was forced to expand its patient reach overseas after the 1997 Asian financial crisis dried up local business. This proved fortuitous.
In 2009, over 400,000 patients from over 190 countries were treated at Bumrungrad, according to Kenneth Mays, the Hospital Marketing Director. Procedures included everything from comprehensive checkups and cardiac surgery to cancer treatment and cosmetic enhancements. Patients hail from all over – from the United Arab Emirates and Vietnam to Australia and the United States. Almost 50 percent of the business is from overseas, Mays estimates.
According to aforementioned Dr Milstein's report, an elective coronary artery bypass operation that would typically cost US$60,000 in the USA, was priced at roughly around US$15,000 at Bumrungrad. In 2010, a regular colonoscopy at Bumrungdrad Hospital was priced at around US$400, almost three or four times cheaper than in Hong Kong.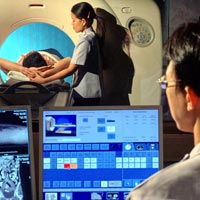 Complex checks but cheap: Bumrungrad
The hospital delivers a "Mercedes product at a Toyota price". Indeed it is more hotel than hospital on first looks. Find a comfortable lobby, restaurants, coffee and more. Three things that Bumrungrad takes prides in are: high quality, international-standard medical services, immediate access to those services and specialists, and affordable prices. (Bladder surgery that would cost US$25,000 in the USA, costs only around US$3,000 at Bumrungrad, for example). The hotel is focused on the "intentional medical traveller, not the accidental traveller" who might walk in with a muscle sprain, says the affable Mays, adding that "this is usually a do-it-yourself kind of person not covered by social insurance and probably with some connection to Asia." These people can come in, undergo complicated procedures and "still have their savings intact". A big plus on the hospital's website is its "real-time" average cost data that offers a rule-of-thumb on actual average cost for specific procedures over a period.
The hospital says it is a one-stop medical centre where patients have access to over 900 internationally trained medical specialists under one roof. Patients arriving for treatment might well be guests checking in at a five-star hotel: there are concierge-style services on tap and an electronic medical-records system that eliminates paper and waiting. This "total experience" is what attracts clients.
Like other top Asian hospitals, Bumrungrad works with the travel and tourism industry to promote medical tourism, and the hospital has a partnership with Diethelm Travel, Thailand's largest inbound tour operator, which has a travel assistance office in the hospital. New "medical tourism packages" are being developed and sold by travel agents, and the hospital also has a kiosk inside Bangkok's international airport. This partnership has produced very limited results though as leisure travellers are not necessarily medicare seekers though it is attractive to combine a low-cost annual company check-up with a few rounds of golf. All Bumrungrad's doctors are Thai, but more than half have international training or overseas board certification (including 200 with US Board certification).
Another Bangkok institution providing international services and help to streamline the arrival and accommodation of overseas patients and their families is the Bangkok International Hospital (www.bangkokhospital.com), which says a "considerable portion" of its patients are foreigners. The hospital has an International Medical Center (IMC) catering specially for overseas patients (it has treated patients from more than 100 nationalities) and includes a team of multi-lingual interpreters to help overseas visitors. There's also a special Japanese Medical Centre with Japanese-speaking doctors and nurses.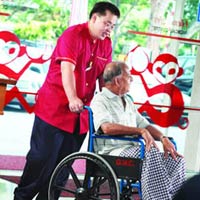 Gleneagles Singapore
Also in Bangkok, the BNH Hospital (www.BNHhospital.com) offers a range of medical services, from orthopaedic surgery and ophthalmology to paediatrics. Various check-up programmes are on offer for set package prices. The hospital's International Travel Medicine Clinic provides full medical travel services and immunisations and what the hospital says is the "first comprehensive spine centre in Thailand".
Further afield, Phuket might be famous for its beaches and warm seas, but to some tourists it has another attraction: sex-change surgery. In fact, this is one of the top 10 procedures that patients visit Thailand for. The Bangkok Phuket Hospital (www.phukethospital.com) is part of the Bangkok Hospital Group, a network of 15 private hospitals. The hospital offers "sexual reassignment surgery", as well as extensive health-check facilities (it has the equipment to perform full-body CT scans and 4D ultrasounds). Some years ago, the hospital set up a subsidiary travel agency, Phuket Health & Travel, offering packages for plastic surgery procedures, dialysis treatment, hip or knee replacements, annual checkups and other procedures.
Medical tourism in Singapore
Singapore is another major player in the Asian medical tourism market – hardly surprising, given the city state's reputation for sophisticated facilities and advanced technology, not to mention safety and efficiency. Critics say costs are 30 to 50 percent higher than those in Thailand, but even so they remain appreciably lower than in the US and the UK.
In 2003, Singapore created Singapore Medicine (www.singaporemedicine.com), a government-industry partnership to develop Singapore as an international medical hub, not only for medical travellers but also research, conventions and education. According to SingaporeMedicine director Dr Jason Yap, Singapore received 374,000 healthcare visitors in 2005 and healthcare services ranged from the very high-tech (like transplants) to the standard (hip replacements) to the "medical fringe" (including medical spas). Singapore has a quarter of all JCI-accredited facilities in Asia.
Dr Yap says people visit Singapore for healthcare for many reasons, from "touristy" add-ons to leisure or business trips (for example, health screening or medical spas), to specific procedures (such as knee or hip replacement or cancer treatment), to emergency evacuations after natural or man-made disasters.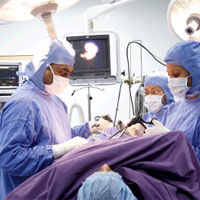 Grab a surgery and a holiday in India
eMenders (www.emenders.com) is a group of more than 50 specialists based at the Mount Elizabeth Medical Centre in Singapore, covering more than 25 speciality areas. All the doctors have internationally recognised qualifications and have received their speciality training, or additional training, at leading institutions in those countries.
According to eMenders chief executive officer Moonlake Lee, it is important to differentiate between the terms "medical tourism" and "medical travel." Most eMenders patients fall into the category of medical travel (they travel to Singapore primarily because of medical reasons). While some patients also come for medical services because it is incidental to their trip to Singapore, people in this category mainly go in for elective, cosmetic or minimally invasive procedures, such as dermatology, dental, general health screening and "aesthetic" procedures.
While most of eMenders' international patients are either Indonesians or expatriates based in Indonesia, a "significant number" also come from Malaysia, Myanmar, Pakistan and Bangladesh, says Ms Lee. The fields most popular with the group's international patients are cardiology, urology, gastroenterology, dermatology, orthopaedic surgery and neurosurgery. Many patients also come to seek second opinions on treatments or on diagnoses made by their doctors back home.
The Mount Elizabeth Hospital is owned by the Parkway Group, which also owns the East Shore and Gleneagles Hospitals in Singapore, and a network of hospitals in Malaysia, India and Brunei. Patients come to these hospitals for treatment from as far as China, Vietnam, India, the US and the UK. Parkway's International Patient Assistance Centre (www.imrc.com.sg) helps patients to access the right channel of expertise and helps with travel and other arrangements.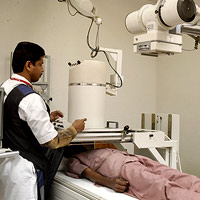 Wockhardt hospital check-up: India
Dentistry also draws international patients to Singapore. According to Dr Ansgar Cheng of Henry Lee Dental Surgery (www.bitepros.com) , which has been providing dental services at the Mount Elizabeth Medical Centre for over 27 years, overseas patients come from Indonesia, Malaysia and Hong Kong and from as far afield as Australia and New Zealand. The practise also has a growing number of patients from Russia, Canada, the UK and the US, says Dr Cheng, who has fellowships in Singapore, Canada and Australia. Typically, international patients seek procedures such as dental implants, crowns, veneers and dentures.
Another Singapore hospital with an international patients centre and representive offices in Indonesia and Bangladesh is Raffles Hospital (www.raffleshospital.com), which also has a Japanese Clinic for for tourists and residents from Japan. The hospital offers a whole range of fixed-price packages, from screening for osteoporosis (about S$100) to total knee replacements. The package price for a coronary artery bypass graft here runs S$17,500 for up to eight nights' stay with two nights in the ICU.
Services at key Indian hospitals
Think of India, and images of ancient temples, tigers, call centres and the IT boom might jump to mind. These days, health care is also on the list. India has some excellent medical care providers, and foreign patients are starting to cotton on. Accurate figures are hard to come by, but in 2004, Indian facilities treated an estimated 150,000 "medical tourists", compared to Malaysia's estimated 174,000. Get a check-up and holiday in Goa.
Cardiac care is one speciality that is drawing overseas patients to India. The Escorts Heart Institute and Research Centre (www.ehirc.com) in Delhi is reputedly a state-of-the-art heart institute, which has performed more than 35,000 open-heart operations. At Escorts, open-heart surgery costs around 200,000 Indian rupees (US$4,500), compared to around US$60,000 or more in USA. Like most international hospitals in Asia, the centre helps foreign patients with visa arrangements, airport pick-ups, accommodation, travel arrangements and other logistics.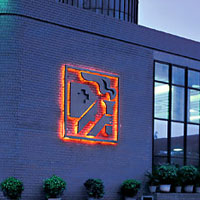 Apollo Hospitals are modern and clean
According to the Indian Department of Tourism, the average cost of healthcare in India is about one fifth that of the West, multi-organ transplants are done for a tenth the cost in the West and there is "zero waiting time". A bone marrow transplant in India would cost around US$26,000 in India, compared to about US$250,000 in the US. Hip replacements are also popular (in the UK, patients often have to wait many months on national healthcare waiting lists before they can have the operation, or pay out of their own pocket at private institutions).
The acclaimed Apollo Hospitals Group (www.apollohospitals.com) has hospitals across India, including Delhi, Hyderabad, Chennai, Bangalore and Kolkata (Calcutta). The hospitals in Delhi, Chennai and Hyderabad all have JSI accreditation. Foreign patients are met at the airport on arrival and taken to the hospital or a hotel.
Some patients are drawn to India's holistic approach to healing, where techniques like yoga and meditation are sometimes used alongside the latest medical techniques. Various city hospitals around India now have Ayurveda natural healing centres.
The Wockhardt Hospitals Group (www.wockhardthospitals.net) has a chain of "super-speciality hospitals", such as the Wockhardt Eye Hospital, Wockhardt Bone and Joint Hospital and Wockhardt Heart Hospital in Mumbai, and others in Bangalore, Hyderabad, Kolkata and Nagpur. The group has an association with Harvard Medical International, the global arm of the Harvard Medical School.
Other Indian hospitals that are treating increasing numbers of foreign patients are Jaslok Hospital & Research Centre (offering all-inclusive surgery packages through Canadian-based medical tourism company MediTours, www.meditours.org) in Mumbai, Global Hospitals (www.globalhospital.net), a dedicated centre for multi-organ transplants also focusing on cardiology, liver diseases, oncology and haematology, in Hyderabad, and the well regarded Dr LV Prasad Eye Institute (www.lvpei.org), also in Hyderabad.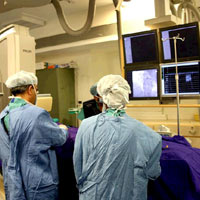 Procedures are far cheaper in India
The Ruby Hospital (www.rubyhospital.com) in Calcutta, which has an agreement with the UK's independent BUPA International healthcare organisation entitling members to use the hospital's facilities and services, offers extensive services for international patients, and even has an exclusive "lifestyle" floor, The Enclave, housing private apartments with kitchenettes, computers with 24-hour Internet and TV and DVD.
While the Indian medical tourism market clearly has vast potential for growth, some critics say it still has its drawbacks, such as poor infrastructure and challenges travelling in and out of the country.
Malaysia - catering for foreign visitors
At the forefront of medical tourism in Malaysia is the state of Penang, where the state government is actively promoting its private healthcare facilities for cosmetic surgery and other medical treatments. Hospitals drawing international patients include the Gleneagles Medical Centre (www.gleneagles-penang.com) with its own foreign patients service and a range of services and packages (a standard executive health screening test including examination, electrocardiogram, chest X-ray and blood and other tests run at around RM455). The 258-bed Penang Adventist Hospital is a private hospital that is part of an international network of more than 500 facilities and claims to be the first private hospital in northern Malaysia to have performed procedures such as coronary bypass and laser heart surgery.
Another Penang hospital that has established an international reputation in southeast Asia is the modern Island Hospital (www.islandhospital.com) which, apart from the usual facilities, also has a heart centre, urology centre, fertility centre and laser vision-correction centre. A standard executive screening programme here costs RM280 (and a premier programme RM600). While some US and other Western health travellers are starting to take advantage of Malaysian medical care facilities, the main market it still other countries in Southeast Asia and nationals from the Middle East.
Holidays and surgery in the Philippines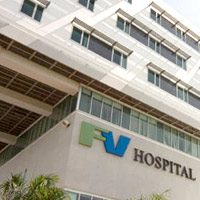 FV hospital, Saigon, Vietnam
The Philippines is also starting to cash in, with an official Philippine Medical Tourism Programme running in cooperation with the Department of Tourism. At this point, international patients to the Philippines come mainly from around Asia, Micronesia and the Middle East, but the government, which staged its first Philippine Medical Tourism Congress in November 2006 in Manila, is also hoping to attract patients from countries as far afield as the US.
A number of healthcare facilities are participating in the Philippines programme, but so far St Luke's Medical Center in Quezon City (www.stluke.com.ph) is the government's only "full medical tourism partner". Like Bumrungrad in Thailand, St Luke's is accredited by the US Joint Commission International (JCI). Jose Ledesma, the president and CEO of St Lukes, has said that the hospital's "latest and most advanced medical equipment" made it "better equipped than 95 percent of hospitals in the US". Medical specialties include cardiovascular medicine, neurology and neurosurgery, cancer, ophthalmology, and digestive and liver diseases.
South Korea cosmetic surgery
South Korea recently launched a Council for Korean Medicine Overseas Promotion, to be funded by the government and private hospitals, but any booming medical tourism sector is yet a long way off. However, South Koreans have been willingly going under the knife for years, with girls as young as 14 flocking to have eyelid operations (blepharoplasy, involving a procedure to create a Western-looking crease in the upper eyelid) to make themselves "more beautiful". Experts say this operation, sometimes even given as gifts by family members, makes up 80 to 90 percent of plastic surgery procedures done in South Korea.
Medicare procedures in Vietnam
An unusual option, this time in Ho Chi Minh City, Vietnam, is the FV Hospital (international.fvhospital.com) with 100 percent French ownership. This is an internationally accredited hospital with 220 beds and a team of 20 foreign doctors (including French, Korean, Belgian and American) and about 80 Vietnamese doctors. While the institution is equipped to deal with a broad range of requests, medical and non-medical, the specialty areas that may interest those searching for Asian medical tourism options in Vietnam include regular executive health check-up, plastic surgery, joint replacement, spinal surgery and Lasik eye operations. FV is a contemporary structure with modern medical facilities and a host of hotel-like amenities including an Internet café, in-room high-speed Internet, cable TV and spa. The hotel's partner travel agency can customise a holiday or hotel stay during treatment or during your recupuration.
Dubai hospital roundup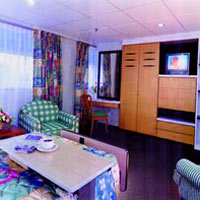 Island Hospital, Penang, deluxe room
Moving to the Middle East, the emirate of Dubai is famous for its luxury beachfront hotels, shopping and over-the-top towers. No surprise that its medical services aren't left behind. Now being developed, Dubai Healthcare City (www.dhcc.ae) will be the world's "first health-care free-zone" and aims to become an "internationally recognised location of choice for quality healthcare and… research". Still up to a third more expensive than its counterparts in Asia (which explains why many Emiratis flock to Malaysian and other Asian hospitals for surgery), Dubai's rates are competitive when compared with Europe – and the city is tax-free. One centre that offers cosmetic and plastic surgery for patients who want discreet treatment combined with a holiday in the sun is Dubai Surgery Ltd, which sources surgeons and offers support from arrival to departure. Patients can stay in a range of accommodation types, from the "six-star" Burj al Arab to less pinching apartments in the city. Tummy tuck or face lift, anyone?
A word of warning. Do your homework before you fly. Asia is home to many top international-standard hospitals, but if you don't choose well, your "medical holiday" could end in disaster. In the southern Chinese city of Shenzhen, for example, there are thousands of unlicensed centres offering all sorts of plastic surgery. Don't fall for it. That cut-price procedure might just be the final cut.
Send us your Feedback / Letter to the Editor