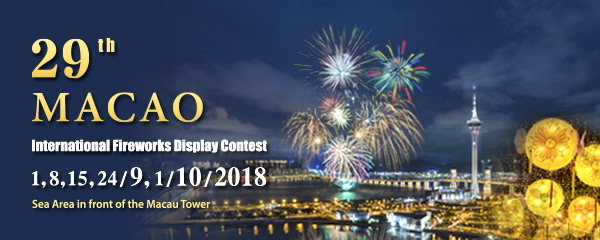 TRAVEL NEWS + DEALS
From Halong Bay luxe to new bed offerings, Bali to China
Halong Bay gets a much needed luxury lift, Changsha launches its tallest hotel and an entire resort set in verdant Bali rice fields is up for booking.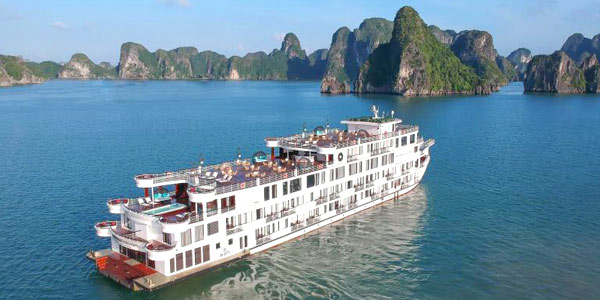 Halong Bay without the grunge
Thanks to luxury cruise company Lion Asia (not to be confused with Lion Air), 1,200 tons of designer steel is now purposefully slicing its way through the azure waters of Halong Bay, North Vietnam, and its distinctive karst outcrops, courtesy President Cruises. The 46-cabin overnighter carries more than its share of luxe trim including a spa, a piano bar for boozy crooning, and two sun decks. The darkwood cabins are surprisingly roomy and quite unlike the usual staterooms on ocean liners, with large beds, parquet flooring, panoramic windows and flatscreen televisions. Think upscale hotel room and you get the drift, literally.


Niccolo Changsha (www.niccolohotels.com/changsha), above left, located in the soaring 93-storey Changsha IFS Tower 1 brings fresh business travel options and a luxe touch to the Hunan capital. The hotel is located between levels 86 to 93 of this vertiginous tower lending it the distinction of being the tallest hotel in the city with grand views across the Xiang River. This is a conference hotel with a generous ballroom, The Conservatory 'jewel box' for stylish events and a staggering 92 function spaces. At the stylishly cascading contemporary chic and minimal The Apurva Kempinski Bali (right, www.kempinski.com/en/bali) in Nusa Dua, set atop a low hill and rolling into the azure sea, find 475 rooms, luxury suites and private villas as the resort opens April 2019. Expect a vast pillarless ballroom, wedding chapel, and 2,200sq m sea-facing lawn for everything from conferences to elegant weddings.



A silken soirée in socialist Saigon




At marble fantasy The Reverie Saigon (www.thereveriesaigon.com/) unique short stays in luxury one-bedroom residences are now available. Pick up a 'Suite Dreams' deal with a daily spending credit of about US$250 for guests to splash out on a smorgasbord of spoiling choice - butler service, airport transfers, executive lounge access, spa rubdowns, dining or just mundane laundry. The Reverie Residence, like its hotel namesake, is entirely designed by Italians on acid and the results are not at all displeasing. Fancy yourself at the smartest salons in Paris? Simply head over to Ho Chi Minh City. The offer starts at around US$550 per night. Best of all these residences are on tap till 28 February 2019. Splash out like Napoleon and get almost half your money back in credits.


| | |
| --- | --- |
| | |

Hotel Madera Hong Kong (www.maderagroup.com/) has launched an engaging new 3D Art Gallery offering an interactive experience created by inventive local artist featuring various well known Hong Kong locations and movie scenes. Try 'Enter the Dragon' for some Bruce Lee adrenalin, Below the Lion Rock, or 'The World of Suzie Wong' (above left). At The Chedi Club Tanah Gajah Ubud (www.ghmhotels.com/tanah-gajah) verdant rice fields beckon for a dream Bali destination wedding. Here's a thought - buy out the whole resort and have your friends enjoy the space and privacy of the place for an out-of-this-world Bali wedding experience. That's 20 villas and five hectares of eye-popping green from US$7,500 a night.



| | |
| --- | --- |
| | |

At the Silks Place Taroko (left, www.silksplace-taroko.com.tw) a luxe getaway in Taroko National Park close to Hualien, book yourselves into a 'Floating Cinema', 'Little Warriors Camp', or 'Bubble Party'. Arrange a floating cinema experience for toddlers and kids who may have already enjoyed their fill of the outdoors. This runs 3pm-4pm Friday-Sunday. The Little Warriors deal runs Mondays to Thursdays in the afternoon with archery lessons – all packages at NT$450 per child aged from six to twelve. The Bubbles Party does just as it says, teaching kids to blow giant bubbles. The selfie-overdose Anantara Jet Experience (right, www.anantara.com/en) serves up a somewhat different 'smooth as silk' skyride in partnership with MJets on a lushly kitted out spacious Gulfstream V with showers, fully-flat reclining seats and perky flight attendants, or an eight-seater Cessna Citation X. Hop aboard in Bangkok after parting with a cool sum of money - remember those worrying no-price seafood menus? - to be whisked off to Anantara Peace Haven Tangalle in Sri Lanka and then Anantara Kihavah Maldives Villas in the azure Indian Ocean.


| | |
| --- | --- |
| | |
NOTE:
Telephone and fax numbers, e-mails, website addresses, rates and other details may change or get dated. Please check with your dealer/agent/service-provider or directly with the parties concerned. SmartTravel Asia accepts no responsibility for any inadvertent inaccuracies in this article. Links to websites are provided for the viewer's convenience. SmartTravel Asia accepts no responsibility for content on linked websites or any viruses or malicious programs that may reside therein. Linked website content is neither vetted nor endorsed by SmartTravelAsia. Please read our
Terms & Conditions
.