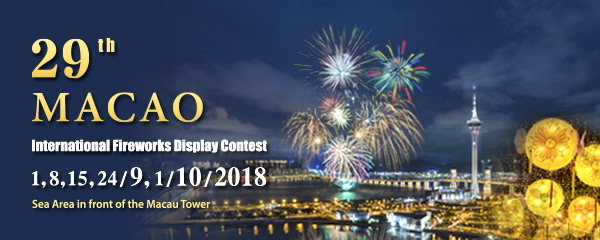 TRAVEL NEWS + DEALS
From a Bali beach romp to classic stays with music in HK
Head to Bali or book a private jet and speed off to the Maldives. Or enjoy more plebian, if equally enjoyable, pursuits, pedalling 140km through Phang Nga Thailand, a contemporary music festival in Hong Kong or a more luxe getaway in Saigon.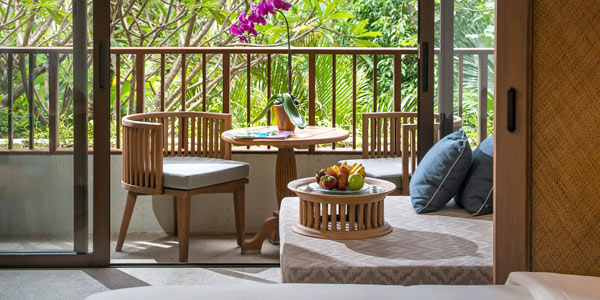 Balcony, beach, breakfast in Bali
Book fast - before 31 October 2018 - to catch a pre-opening deal at the Hyatt Regency Bali (www.hyatt.com/hyatt-regency-bali/) that returns with sleek Japanese lines and more than a bit of contemplative Zen, yet with a distinctly Balinese feel, 1 January 2019. The hotel was closed since late 2013 and has been long in the cooking. Its 'Eat Play Love' deal not only offers a hint of its playful side but gives early birds a three-night (minimum stay) deal with daily breakfast plus one lunch and one dinner. Okay the hotel tosses in a cocktail too. Knock yourself out. Book through the provided link on the hotel website for stays between 1 January 2019 and 31 December 2019. The dry (high) season starts in June when the island is a tad cooler. While there, pop by the hotel's rather different and nautically themed staff canteen to see why people are comparing it with Google.


If pedal-power is your thing, Spice Roads (left, www.spiceroads.com/) brings an iconic cycling event - Le Tour de France - to Thailand for the first time ever with ' L'Etape' that runs 140km over two days in October through the achingly beautiful coastal limestone karsts and hills of Phang Nga province. The cyclists will pedal through roads closed to other traffic and stay at the comfortable upscale Haven Khao Lak at US$1,000 for four days and three nights that includes a pre-race warm-up. At the stylishly cascading contemporary chic and minimal The Apurva Kempinski Bali (right, www.kempinski.com/en/bali) in Nusa Dua, set atop a low hill and rolling into the azure sea, find 475 rooms, luxury suites and private villas as the resort opens first quarter 2019. Expect a vast pillarless ballroom, wedding chapel, and 2,200sq m sea-facing lawn for everything from conferences to elegant weddings.



A silken soirée in socialist Saigon




At marble fantasy The Reverie Saigon (www.thereveriesaigon.com/) unique short stays in luxury one-bedroom residences are now available. Pick up a 'Suite Dreams' deal with a daily spending credit of about US$250 for guests to splash out on a smorgasbord of spoiling choice - butler service, airport transfers, executive lounge access, spa rubdowns, dining or just mundane laundry. The Reverie Residence, like its hotel namesake, is entirely designed by Italians on acid and the results are not at all displeasing. Fancy yourself at the smartest salons in Paris? Simply head over to Ho Chi Minh City. The offer starts at around US$550 per night. Best of all these residences are on tap till 28 February 2019. Splash out like Napoleon and get almost half your money back in credits.


| | |
| --- | --- |
| | |

As the Clockenflap musical soiree returns to Hong Kong 9-11 November 2018, Mandarin Oriental Hong Kong (left, www.mandarinoriental.com) serves up a deal that will have you singing like Michael Jackson or, perhaps, David Byrne. The 'Weekend Getaway' deal is available at HK$4,000 per night in luxe digs with a room upgrade, daily breakfast, late checkout at 4pm, sparkling wine and choccies, as well as a complimentary 30 minutes in the spa (when you book a one hour treatment - that's 50 percent off for purists). And you might avail of a 20 percent discount on Clockenflap tickets by purchasing them through the concierge. The Weekend Getaway is available year round. At The Shilla Seoul (www.shilla.net/seoul) an 'Urban Episode' deal till 31 Oct 2018 at US$293 per night in a Business Deluxe room with two passes for Urban Island - the hotel's stylish outdoor recreation area with cabanas, heated pools, Finnish sauna and refreshing Fall views of Nam San - plus complimentary breakfast for two at The Parkview. Sample the buffet there for lunch. It's easily one of the best in Asia. Also enjoy scenic greens - including the hotel's Sculpture Park - and palaces.


| | |
| --- | --- |
| | |

At the Silks Place Taroko (left, www.silksplace-taroko.com.tw) a luxe getaway in Taroko National Park close to Hualien, book yourselves into a 'Floating Cinema', 'Little Warriors Camp', or 'Bubble Party'. Arrange a floating cinema experience for toddlers and kids who may have already enjoyed their fill of the outdoors. This runs 3pm-4pm Friday-Sunday. The Little Warriors deal runs Mondays to Thursdays in the afternoon with archery lessons – all packages at NT$450 per child aged from six to twelve. The Bubbles Party does just as it says, teaching kids to blow giant bubbles. The selfie-overdose Anantara Jet Experience (right, www.anantara.com/en) serves up a somewhat different 'smooth as silk' skyride in partnership with MJets on a lushly kitted out spacious Gulfstream V with showers, fully-flat reclining seats and perky flight attendants, or an eight-seater Cessna Citation X. Hop aboard in Bangkok after parting with a cool sum of money - remember those worrying no-price seafood menus? - to be whisked off to Anantara Peace Haven Tangalle in Sri Lanka and then Anantara Kihavah Maldives Villas in the azure Indian Ocean.


| | |
| --- | --- |
| | |
NOTE:
Telephone and fax numbers, e-mails, website addresses, rates and other details may change or get dated. Please check with your dealer/agent/service-provider or directly with the parties concerned. SmartTravel Asia accepts no responsibility for any inadvertent inaccuracies in this article. Links to websites are provided for the viewer's convenience. SmartTravel Asia accepts no responsibility for content on linked websites or any viruses or malicious programs that may reside therein. Linked website content is neither vetted nor endorsed by SmartTravelAsia. Please read our
Terms & Conditions
.