COVID-19 AND THE ASIA TRAVEL RESTART
China, HK ease rules; BKK scraps Covid controls; No quarantine for S'pore, Cambodia, Viet; Myanmar e-visas; Phil drops PCRs
Asia makes a concerted effort to get travel moving again. Here's a roundup of travel in Covid times for 2022 from Japan to India, Thailand to Bali and the Maldives.
Updated 29 June 2022
SEE ALSO Asia medical tourism | Travel health risks in Asia | Covid-19 leader forum | Asia tsunami history | Bali volcano updates | Behind the scenes - Staycations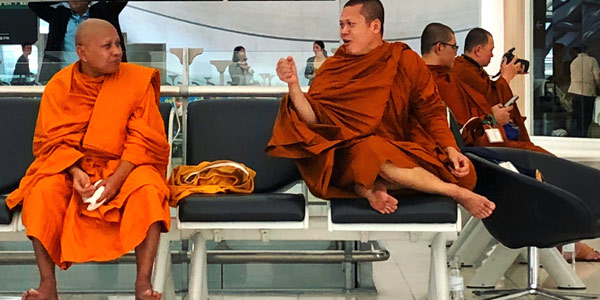 As the highly transmissible Omicron BA.2 virus that overwhelmed Hong Kong in March 2022 proceeded to spread around the globe, countries, while opening up, also cautiously braced for fresh waves of new variants. A fast roundup of the latest Covid travel restrictions and restarts around Asia.
DESTINATIONS For a general statistical overview, the cleanly presented Global Covid-19 Index (GCI) offers data-driven at-a-glance insights into recovery, restrictions and lockdowns while the World Health Organisation has its worldwide Covid-19 dashboard. And the European Union has put up a useful site to help travellers plan EU travel with updated requirements from member countries.
Travellers within Asia will need to look out as well for other seasonal ailments that have been elbowed off TV screens but remain a constant threat – dengue and mosquito-borne illnesses, assorted pneumonias, air pollution, and water-borne food-related bugs like cholera, typhoid, and hepatitis to name a few. See our Asian health risks report.
AUSTRALIA & NZ Australia restarted international travel 21 February 2022 after a closure of almost two years since March 2020. Entry is open for all vaccinated travellers (with two doses). More updates in the Australian Department of Health. unvaccinated travellers will need to undergo a 7-14-day quarantine.
New Zealand reopened quarantine-free to fully vaccinated travellers from visa-waiver countries 1 May 2022 (date brought forward from July). Travellers need proof of vaccination and a negative test immediately prior to travel. Visitors will receive two free rapid antigen tests (one for self administration upon arrival and the second for day six). Unvaccinated New Zealand nationals and residents (only) will undergo normal quarantines.
CAMBODIA reopened quarantine-free to vaccinated travellers 15 November 2021 and by mid-March 2022 had dispensed with all Covid testing requirements. Visitors must have proof of full vaccination to avoid a 14-day quarantine. Cambodia boasts some of the highest vaccination rates in Asia and is betting on travel restart its economy as it adopts a 'living with Covid' approach. Visas-on-arrival are being reintroduced. This was an earlier Cambodian foreign ministry post in November 2021.
CHINA by late June 2022 had reduced Covid curbs with government facility quarantines of seven days for all arrivals followed by three days home isolation. The previous arrangement was 14 days official quarantine plus seven days of home isolation making a total 21 days pf segregation. China was dealing with a Covid resurgence March 2022. Late March Shanghai was under a complete city lockdown in two phases over the span of a week. This was extended into May. Beijing had followed suit by May 2022. The country follows a strong zero-Covid policy. China earlier stopped entry for all foreigners with visas that were issued before 28 March, 2020. APEC business travel card privileges wre similarly revoked.
HONG KONG - The city is considering a five-day hotel quarantine followed by two days of home isolation. Art Basel was back in Hong Kong late May 2022, a month that marked the return - for the first time in two years - of foreign visitors to the city. The flight bans from nine countries were lifted 1 April 2022 as the Omicron surge dipped. Fully vaccinated returning residents now endure just a seven-day quarantine (instead of 14 or the earlier punitive 21 days) with three tests including one PCR. The blocked countries were India, Pakistan, Nepal, Australia, Britain, Canada, France, Philippines and the United States. The authorities made clear that flights with a certain number of positive cases over a seven day period could incur future short-term bans as the city focuses on a zero-Covid policy with an eye to opening up to Mainland travel. Social distancing rules are being steadily eased but mass testing remains on the cards at a future date. More on Hong Kong quarantines and Covid test requirements.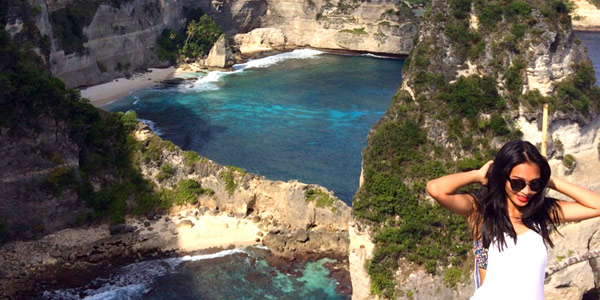 INDIA restarts international flights 27 March 2022 after a two year shutdown. Earlier, on 15 November 2021, the country opened to inoculated international travellers. Fully vaccinated foreigners were allowed in on chartered flights quarantine-free on a reciprocal basis from 100 countries. All ariving passengers are required to monitor their health for 14 days. Pre-departure tests are necessary and e-visas are once again open for application.
INDONESIA & BALI - By late May 2022 Indonesia had dropped PCR tests and rapid antigen tests for fully vaccinated travellers (with two shots) and dispensed with masks outdoors. Masks wre still required on public transport or in certain crowded situations. Visas on arrival are available. In late April 2022 Indonesia had announced quarantine-free entry for international visitors providing proof of full vaccination, a PCR test within 48 hours of the flight, and Covid insurance of US$25,000. Four nightshad to be booked in advance at a CHSE certified hotel. In Bali, quite a few quality hotels and villas (like Ritz-Carlton, Ayana, Conrad, Bvlgari, InterCon and St Regis) are on the CHSE list so you may have ended up simply staying at your booked hotel. For the curious, CHSE stands for 'Cleanliness, Health, Safety, and Environmental Sustainability'.
JAPAN By late May 2022 Japan was testing arrivals in the form of small tour groups (accompanied by a tour guide) from Thailand, Singapore, USA and Australia. Visitors need to have a triple vaccination certificate and adequate medical insurance. By June a further relaxation took place with Hong Kong added to the approved tour list.
The country 's quarantine regulations also ease from June 2022 with all countries classified into three categories - green, yellow and red. Travellers from "green" countries will skip quarantines regardless of their vaccination status at time of entry into Japan. Those from "yellow" countries will require a self-quarantine of at least three days unless they are able to furnish proof of three vaccinations. Arrivals from "red" zones need to quarantine for at least three days at a designated facility but those who have three vaccinations can self-quarantine. Do note that Japan recognises Pfizer, Moderna and Novavax for booster shots, and approved first shots include AstraZeneca, Bharat Biotech anf Janssen.
Japan had earlier bared all foreign visitors and served up tough quarantine measures from 30 November 2021 over Omicron fears. By March 2022 there were some changes to the rules for those arriving on business "under the supervision of receiving organizations". All earlier visas remain cancelled.
MACAU is closed to international traffic with a few exceptions. Inbound travel is permissible for Mainland Chinese travellers with Macau SAR visit permits and select residents of Hong Kong and Taiwan. Otherwise, the city remains sealed. Travellers require a 14-day quarantine with further self-checks till day 21. Proof of vaccination is required. Passengers should produce a negative RT-PCR test confirmation dated less than 24 hours prior to emplaning.
MALAYSIA throws open its doors 1 April 2022 to all fully vaccinated travellers with a negative tests in hand. Proof of vacination will be required and a Covid-19 RT-PCR test within two days of boarding the inbound flight. There will also be one professionally administered RTK-Ag test within 24 hours of arrival. More updated details on Malaysia travel. The country had earlier in a test run opened Langkawi to vaccinated international visitors from countries deemed 'safe' in mid-November 2021. Unvaccinated arrivals will require to undergo a five-day quarantine.
MALDIVES opened the door to foreign travellers 15 July 2020 and by 13 March 2022 the 'public health emergency' declared on 12 March 2020 had been revoked. PCR testing is not required for arriving passengers but a PCR test is recommended within three to five days of arrival. There are no quarantines and masks are only mandatory in health facilities or in prescribed zones.
MYANMAR reopened to international visitors after a two year hiatus on 17 April 2022. By June 2022 Myanmar's e-visa was back in operation and business flights had commenced from SE Asia. Restrictions remain. Travellers need adequate insurance, vaccination proof, and a PCR test within 72 hours of travel. There is a rapid antigen test on arrival as well. Those with positive results need to quarantine at a hotel at their cost with any treatment covered by insurance. The brutal February 2021 coup by the military remains a significant damper on travel.
NEPAL- In October 2021 the country reopened without quarantines to fully vaccinated foreigners. The country continues to open cautiously and pre-departure PCR tests have been done away with. Further sweeteners were in place by April 2022 for special discounts on domestic flights and 20 percent discounts offered by members of the Hotel Association of Nepal to international visitors. Nirmal Purja, the outstanding Nepalese mountaineer who summited 14 of the world's highest peaks recently in an amazingly short span of time has been appointed a goodwill ambassador for Nepal.
PHILIPPINES - Philippines reopened to vaccinated travellers from over 150 visa-free entry countries 10 February 2022 ending a two-year shutdown. By 1 April the door was open to all fully vaccinated visitors. There is no longer any need for an Entry Exemption Document (EED). On 30 May 2022 the PCR tests were dropped for fully vaccinated travellers over 18. There is no government quarantine. Earlier, international arrivals had to show a negative Covid-19 PCR test (dated within 48 hours of boarding) and they were required to self-monitor for seven days. Unvaccinated travellers need to quarantine in a government facility and successfully test negative on day 5. After this they will have to quarantine at home until day 14.
SEYCHELLES - As early as 1 June 2020, the Indian Ocean islands of Seychelles were open to arrivals from 19 countries including Thailand, Japan, China and New Zealand. Private charter flights were open shortly after. By April 2022 foreign arrivals were significantly up. Unvaccinated travellers are required to produce a negative PCR test within 72 hours (or a rapid antigen test) within 24 hours of emplaning for Seychelles. Masks are mandatory in public.
SINGAPORE - The Ministry of Foreign Affairs has an updated post on Covid-19 travel restriction and regulations. From 1 April 2022 the Vaccinated Travel Lanes (VTLs) are retired and fully vaccinated travellers are allowed in quarantine-free in a return to near normalcy. Visitors will still need a negative result within two days of boarding the flight into Singapore. All other Covid tests are being dropped. From 29 March 2022 the city further relaxed its social distancing requirements allowing up to 10 persons for dining and home visits with
SOUTH KOREA in mid-October 2021 started relaxing stringent controls on social gatherings in a new "living with Covid-19" strategy. Korean Air has a frequently updated page on inbound traveller requirements in Covid times. Here is the government update page. Make sure you have a valid K-ETA, visa or an APEC business travel card. The mandatory self-quarantine came down from 10 days to seven on 4 February 2022. Residents can undertake the quarantine at home and those without a domestic residence will be quarantined at a government facility (with a price set at W1,500,000). Do note that all visas issued before 5 April 2020 have been cancelled.
SRI LANKA started welcoming international visitors once again from 1 August, 2020, and the journey promises to be fairly trouble-free. By March 2022 PCR tests and rapid antigen tests had been done away with. Proof of vaccination is required - in English. SriLankan Airlines has an updated page on Covid travel protocols.
TAIWAN started relaxing controls on business visitors from 7 March 2022. It remains closed to most foreign visitors but had earlier announced an easing on restrictions for business travellers from low-risk countries like Singapore and South Korea. The island is struggling to procure vaccines. China Airlines has a dedicated page on Covid travel and quarantine updates for Taiwan.
THAILAND - Thailand scrapped its Thailand Pass and Covid-19 tests as of 1 July 2022. Arrivals still need proof of vaccination. Nightspots have also been allowed to open till 2am. Unvaccinated travellers need to show proof of negative tests - Rapid Antigen or PRO-ATK - taken less than 72 hours before travel. Mask wearing is optional (not mandatory) and visitors are advised to use common sense.
Earlier, foreign arrivals to Thailand required a Thailand Pass (tp.consular.go.th/) but the requirements had been simplified. Travellers had to provide passport and vaccination details along with US$10,000 medical insurance. A Thailand Pass QR code was then issued. The unvaccinated of those not as yet fully vaccinated had to upload proof of a negative RT-PCR test or competent ATK procedure within 72 hours of travel.
On 1 July 2021 the country had trialled the novel Phuket sandbox approach with entry opened for fully vaccinated persons from countries deemed medium or low risk. They needed a visa and a 'certificate of entry' from a Thai embassy and they were required to have travel insurance worth US$100,000 (later brought down to US$20,000). Visitors were required to stay at least seven days on the island at an approved certified SHA hotel and then undergo one more PCR test before travelling on quarantine-free to places like Krabi, Phangnga, Samui, Chiang Mai, and Prachuap Khiri Khan south of Hua Hin on the Gulf Coast.
TURKEY had open borders to tourism from 1 July 2020 (though the country has had some spikes since then) bundled with a "Safe Tourism" programme that includes a 15-Euros insurance (offering 3,000 Euros of medical coverage) upon arrival. By March 2022 inbound travel was still open to those (above the age of 18 years) with a negative PCR test 72 hours prior to travel. Visitors must have an HES health tracking application to register on their mobile phones. By April 2022, arrivals from 'high risk' countries were required to quarantine for 10 days at their own expense.
UAE - Dubai had opened its doors cautiously August 2020 with vigorous protocols in place at points of entry. Vaccinated passengers arriving April 2022 onwards need negative Covid-19 certificates (PCR within 72 hours of boarding and rapid antigen within 24 hours) and may face testing upon arrival. International health insurance is "mandatory". Vaccinations will have to have been completed at least 14 days prior to arrival. Proof of Covid recovery is permissible as well.
VIETNAM threw open the country to international tourists from 15 March 2022 with no quarantine or self-isolation requirement for fully vaccinated travellers. Along with insurance cover of at least US$10,000, arrivals earlier need to produce a negative Covid-19 test result (RT-PCR/RT-LAMP within 72 hours of arrival or a negative rapid antigen test result within 24 hours). By late May 2022 Covid tests had been dispensed with. Visitors may need to download a local health app for access into some places. Children under two are exempt from these requirements. It was earlier planned to route foreigners through remote island and beach destinations like Phu Quoc in the far south in order to restrict imported Omicron cases. This idea was eventually shelved in favour of a countrywide opening.
Send us your Feedback / Letter to the Editor