TOP ASIAN ESCAPES
Great Asian escapes to a weird and wonderful world
What's new, what's not, what's dumb and what's hot? Some options, and whimsy, from river rafting and golf 'browns' to hot air balloons, hills, dunes, pink sand, and music. Leave Covid in the rearview mirror with a wild break.
Feb 2023
SEE ALSO Best Asian diving | Taipei, Beitou spa resorts | Frozen river walks | Samui fun guide | Bali fun guide | Asian family friendly resorts | Covid Travel restart | Hokkaido | Bhutan | Vietnam beach resorts | Maldives resorts review | Palawan | Songdo fun | Sri Lanka resorts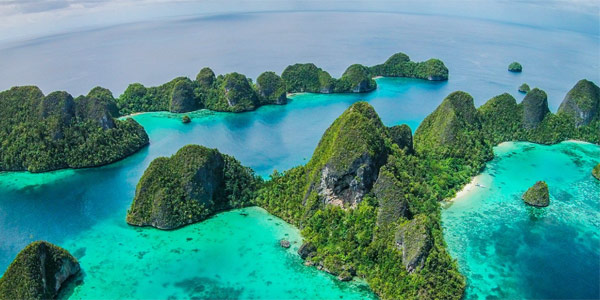 JUMP TO Music and Culture | Rivers and Mountains | Dunes, Balloons, Golf | Dives and Sharks | Skiing | Hideaways and Oddities | Top Beaches
SUDDENLY, like newly released inmates of an insane asylum, unsure of our moorings and bearings, we have staggered forth trying to rediscover the planet and our travel legs. But whither do we wander in this exhilarating great escape fraught with the threat of sudden border closures and tit-for-tat demands for tests, insurance and health credentials?
It's perhaps best to focus, as you did in 2BC (Before Covid, circa 2018), on the destination or activity of your choosing and not the potential paperwork. Pandemic panic and tit-for-tats will continue to ebb and flow for some time yet. We are not out of the woods, and may never fully be. But, back to travel and its forgotten joys as Asia opens with a vengeance.
Send us your Feedback / Letter to the Editor
What's new, what's not, what's dumb and what's hot? Here are some options around Asia from thematic escapes to idiosyncratic little options that could be on your list at some point. This is neither a comprehensive nor a starchy luxury guide. It's for a bit of fun, slightly off the beaten path at times, but with a few safe mentions for those who prefer tried and tested thread counts for pampered bods.
Dance to the music
MUSIC AND CULTURE The Hornbill Festival (1-10 December, Nagaland) in the far eastern hills of  India, serves up cultural displays and music at the Kisama heritage village, 12km from the state capital Kohima. Grizzled military sorts will recall the Battle of Kohima that turned the tide of the war in June 1944 after which British Indian forces pushed back through Burma. The new heroics consist of colourful Naga tribal dances, exploration of the beautiful hill country, and the signature music concerts. The warlike Nagas are also a particularly musical people and seemingly everyone plays the guitar. Wrestling? Archery? Sure. The state tourism board offers a list of homestays and hotels on its website.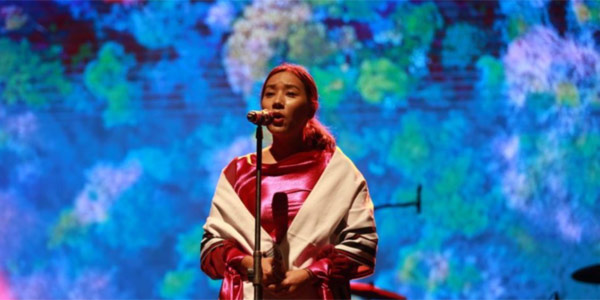 The Samui Summer Jazz Festival (2-7 May 2023) was once again brought to you by SKAL International Samui, this year featuring the Saskia Laroo band with guest Lucas Santana. Inspired trumpet player Laroo melds jazz with hip hop to produce some hip-swinging beats. About 20 international acts (several from the Netherlands and USA) teamed up with local Thai artists to engage audiences with six high energy shows, one each night at a different five-star resort. The host venues included the stately new-look Centara Reserve Samui on Chaweng Beach, Hansar Samui, the sprawling Santiburi Samui (on the north coast), the Six Senses Resort & Spa, SEEN Beach Club at the Avani Samui, and the trendy big-views W Koh Samui.
Then the annual Rainforest World Music Festival ran 23-25 June 2023 in Kuching, Sarawak, East Malaysia. Watch for it in 2024. This premier event that has made a name for itself and this year marked its 25th iteration. Think food stalls, music workshops, cultural displays and evening concerts. The music tends to be eclectic and usually features artists on traditional Asian instruments as well as experimental folk and rock bands from around the region as far afield as India, China and Australia.
White water, volcanoes and ice
RIVERS AND MOUNTAINS
If river
rafting on the upper Ganges
appeals,
Himalayan River Runners
have been operating from Rishikesh since 1998. They have day trips from October to June. The river runs range from 12km to 25km taking in Grade 2 rapids and going up to Grade 3 or Grade 4 depending on water levels. Shivpuri is 17km from the holy town of
Rishikesh
(233km from Delhi and about five hours by road). Expect comfortable tented camps with showers and toilets, set up on white sand river banks.
Also based in India, Ibex Expeditions has since 1979 developed an impressive range of bespoke luxury offerings covering guided treks, cruises, climbs, safaris, hot air ballooning, train journeys, conservations and cultural excursions. Ibex is rolling out a leisurely December 2023 lower Ganga river cruise from the Farakka Barrage to Kolkata in West Bengal, as well as a deluxe Everest Base Camp (Nepal) trek in October accompanied by astronomers (far better than employing a compass, but only on clear nights).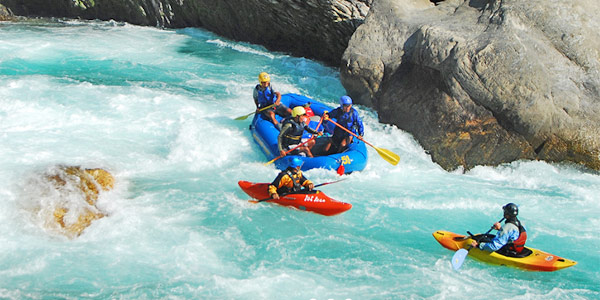 But why raft a river when you can simply walk on it? Both Ibex and Ecological Footprint can arrange a Winter Chaddar Trek along the frozen Zanskar River in the far north of the Indian Himalayan ranges bordering Ladakh. "Chaddar" means sheet and this refers to the river's annual big freeze that opens up direct walking access into the remote fastnesses of the rugged Zanskar Valley. The route from Chilling to Padum is normally around 10 days. If based in Leh, Ladakh, you will have several spectacular monastery choices as well options on longer drives into the northern Nubra Valley with its two-humped camels and stunning wilderness.
The northern valleys of Nubra and Shyok, as well as Khardung-La (the high pass en route) and Pangong Lake to the east require Inner Line permits from the deputy district commissioner's office in Leh. A three-day pass will cost just around Rs560. Diplomats, nationals of all South Asian countries bordering India, and Chinese need to apply for permits through the Ministry of Home Affairs in New Delhi. Allow two days at least for acclimatisation before you start haring around. Take it slow else you'll be dealing with a pounding head and rubber knees. All taxi bookings are through the local taxi association.
In the more richly oxygenated lower altitudes, highly regarded luxury cruise operator Pandaw has a magnificent 10-night Irrawaddy River cruise (passing Mandalay and the temple town of Pagan) that was interrupted by the Myanmar Covid situation on the ground and in early 2023 the company was still raising donations for medical assistance through Pandaw Clinics. Watch their space as Pandaw also offers cruises on the Brahmaputra, Ganges, and Mekong (with a spoke to the vast Tonle Sap lake adjoining Angkor in Cambodia).
Several smaller and more conveniently accessible river runs are available in Bali — the gentle Ayung River, Ubud, and the rougher Telaga Waja and Melangit (Grade 3). And in Sabah there's the family-friendly and very gentle Grade 1 and 2 Kiulu River using Kota Kinabalu as your base. Most of these river runs cover a few hours with lunch and perhaps a breakfast snack thrown in. This is more noise than danger, a lot of shouting, and some furious paddling. All good fun and with hotel pick-ups and drop-offs. For safe river rafting in Bali and off-road adventures, Sobek is a solid choice with a long pedigree. Pick from white-water rafting, cycling, hiking, and ATV rides.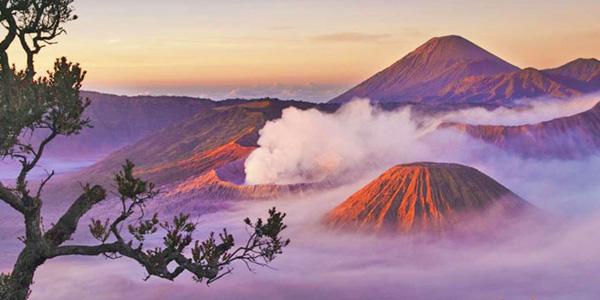 If a trudge uphill is more your thing, try Mount Bromo in East Java, Indonesia. This is a spectacular volcano rising 2,329m in the centre of a vast caldera that hosts four other volcanoes. You can fly in to Surabaya (across the strait from Bali) and make your way to Malang or Probolinggo and then journey on to Cemoro Lawang (a three-hour drive from Surabaya) high up the northern flank of the mountain. Overnight here and walk into the 'Sea of Sand' and up Mt Bromo to catch the breathtaking sunrise views. You can take a guided tour, venture out on horseback, or simply step out on your own for a relatively straightforward and not too taxing, if dusty, walk that takes from 45 minutes to an hour-and-a-half depending on route and walking speed. The distance is about 7km. Park fees and transport are inexpensive.
In the high valleys of Nepal is the remote and wild trading town of Mustang where bespoke lodgings arrive 1 May 2023 in the form of the Shinta Mani Mustang, designed by Bill Bensley. This rustic resort is perched high above the town of Jomson along the Kali Gandak Valley that leads to the Mustang valley. Adventure boffins won't be disappointed as they'll have two of the world's highest ranges on either side — Annapurna and Dhaulagiri. If you fancy doing the Annapurna Circuit here's how. For the fitter set it's always an option in summer.
Nestled deep within Central China's soaring protective misty limestone mountains, Guizhou is a name not on every traveller's lips but it should be. It is home to the astounding 500m radio telescope (the world's largest)  that explores pulsars and keeps an eye out for alien life. It is home to several remarkable bridges including the multi-span Pingtang Bridge (the third highest in the world at 332m).
Guizhou hosts scenic waterfalls, the largest being the photogenic Huangguoshu Falls on the Baishui River (accessed from Anshun City 44km away). In the east of this verdant hidden province is the alluring Zhenyuan Ancient Town — a fascinating repository of Buddhist Taoist culture — that also hosts a dramatic Dragon Boat race spectacle along the winding Wuyang River in May/June. The city is ideal for relaxed walks and exploration. The more adventurous (and qualified) might opt for low altitude wingsuit flights, karst rock climbs, or paddle through caves in the Getu River National Park (103km from Anshun and 164km from Guiyang, the state capital).
A Vietnamese hill station with a difference (close to the China border) is Sapa, a still somewhat idyllic town — though development has arrived. It is peopled by gentle ethnic tribespeople who weave, sing (this is how young men and women used to find a partner), grow rice in fabulous terraced fields, and hunt for tourist dollars. The place is still laid back and relaxed with less city guile and noise.
Expect waterfalls, hikes, grand views, climbs, and cultural exploration. Sapa is about 320km from Hanoi. Travellers commonly take the train up to Lao Cai (eight hours) and then take a one-hour taxi or bus up to Sapa. Overnight luxury trains cost just over US$35 and one to watch is the overnight Victoria Express with four-berth and two-berth sleepers. The toilets will not leave complexions white with shock. Think snacks, breakfast and electric sockets. Just get used to the boudoir red. The more intrepid may drive straight from Hanoi's Noi Bai international airport (about four hours).
And in Laos is a similar forgotten hill tribe experience in temple town Luang Prabang that also serves up hikes, waterfalls, spa retreats and meditation.
Dune drives and soaring balloons
DUNES, BALLOONS, GOLF
Heading into the Middle East, an image that commonly springs to mind is the wadi-bashing of old (or
dune-bashing
as people prefer to call it nowadays) where apparently mature and sober people drive their four-wheel-drive muscle monsters up soaring sand dunes at vertiginous angles oblivious of gravity. The grades of danger vary but for the most part this can be a fun sport for the family, providing a new sort of vertical desert safari.
Take a look at Dubai, when you next indulge in a quick stopover. Or, for longer and more dramatic runs on dunes rising to a thousand metres, explore Saudi Arabia. Both Riyadh and Jeddah offer opportunities for dune runs close at hand. Buckle up and scream. You'll be in the hands of experienced drivers. A little farther north in Turkey (or Turkiye now) there's much photographed Cappadocia with its signature limestone pinnacles and terraced sulphur pools under a vast canopy of hot air balloons that rise gracefully at dawn, typically around 5am.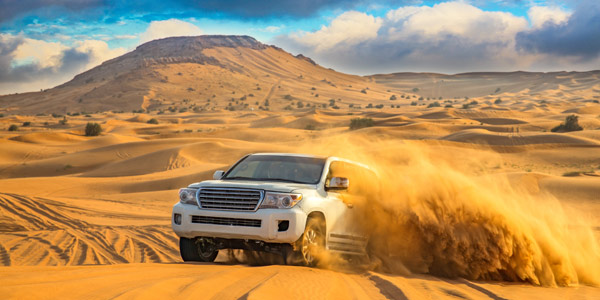 This is best described as an aerial selfie-fuelled Serengeti as the skies between early May and November can get pretty crowded. The balloon rides last around an hour depending on wind speeds and direction. Strong winds can scuttle your adventure. And flights are expensive, going up to US$300. The operation is safe with experienced pilots and quite family friendly. Kids are welcome above a certain age. For most operators it would be six years and up.
Another lazy skies option (October to April) is Myanmar where Balloons over Bagan has made a name for itself in pioneering rides over this historic temple town. Bookings are usually required three days in advance for a 45-minute flight priced anywhere between US$200-$350 (with breakfast).
More adventurous, muddy and gritty is the Kabul Golf Club where a course runs across the 'browns'. The place is enthusiastically managed with almost no funds and play may get held up by an impromptu game of cricket over a weekend or the odd kidnapping. Ready to try your hand at golf in Afghanistan?
Jaws: How deep is your love?
DIVES AND SHARKS Terrified of sharks? Try swimming with whale sharks, the gentle giants of Cebu, in secluded Malapascua Island north of Cebu, Oslob on the southeast coast of Cebu, or Panglao (Bohol), across the sea. Oslob (a three hour drive south from Cebu City) tends to get overrun by day trippers, raising the question whether this is conservation or just a destructive Instagrammer invasion? Malapascua, though harder to access, offers a quieter dive experience. Look at Evolution (specialising in endangered longtail Thresher Sharks) and Devocean.
Hanifaru Bay in the far north of the Maldives archipelago at Baa Atoll is also home to whale sharks in gin-clear waters speckled with stunning white sand beaches. The area is better known though for its giant manta rays that come up to swim close to the surface as they glut on a buffet of plankton. The bay is part of the Baa Atoll UNESCO Biosphere Reserve. Not far is a another good snorkelling site, Hurai Faru. Resorts close to Hanifaru Bay (within 10km-20km) include Soneva Fushi, Four Seasons Resort Maldives At Landaa Giraavaru, Nautilus, Standard, Huruvalhi, Milaidhoo, and Finolhu Baa Atoll. The closest at around 8km each are the Dusit Thani and Amilla.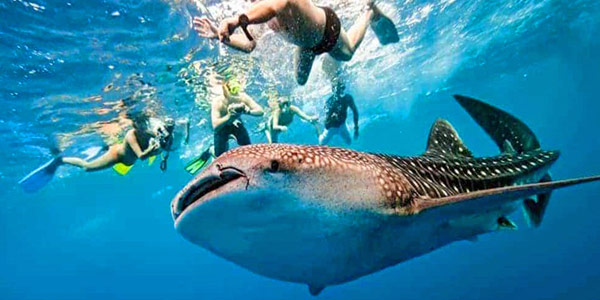 In Indonesia, Raja Ampat in West Papua (Indonesia) offers coral viewing like none other. Dives stretch across a vast area encompassing Cenderwasih Bay, Triton Bay, Bomberai, Waigeo and Dampier Strait, collectively termed Bird's Head Seascape. The wealth of marine diversity here is mind-boggling. Leatherback turtles, mangroves, sea grass, whale sharks, dolphins, manta rays… the place has it all.
Liveaboards (some quite comfortable) are the best way to cruise/dive this region (several operators are on hand — two larger groups include Liveaboard.com and Bluewater Travel). Some liveaboard reviews at DiveZone. To get to Raja Ampat you will need to fly from Jakarta or Makassar to Sorong.
Where life is all downhill
SKIING While Hokkaido (Japan) is a versatile all-weather destination for the outdoors, its skiing is a major draw offering snow, safety and good slopes without having to fly all the way to New Zealand. Niseko is the name that springs to mind and booming chalet and condominium accommodation is a testament to its popularity. Niseko serves up four good slopes that run down the flanks of Annupuri Mountain. Explore Hirafu, Hanazono and Niseko Village. Driving from one area to the other is never more than about 20 minutes. The area is firm bet for consistent and high snowfall during winter months, far outclassing neighbouring South Korea (where Yong Pyong is by far the best offering for resort slopes with comfy digs).
While there are several luxe offerings around in Hokkaido's fabled ski region, the lodging of distinction in this area is undoubtedly the Park Hyatt Niseko Hanazono a classy, understated mountain resort with year-round offerings. There's nothing staid at Park Hyatt. Get off the beaten path on a back country powder run with the hotel general manager. Winter distractions include "snowmobiles, snow rafting, snowshoeing, snow tubing and horse riding". Small wonder Hong Kong billionaires make a beeline for this place. You'll be rubbing shoulders with all the right people.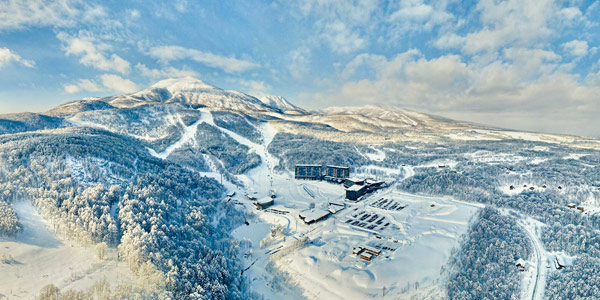 While the prospect of skiing in India may seem perplexing — most are more familiar with the fast run to the toilet than a wind-in-the-hair downhill schuss — those in the know are aware that the sport exists, in a few places. It's not all heat and dust. The queen of Indian ski resorts is the breathlessly high and beautiful Gulmarg, Kashmir. And The Khyber Himalayan Resort & Spa offers all the bells and whistles with a five-star garnish.
Think piping hot water for a shower (a rare luxury in the hills), a soaking tub, a flatscreen television, grand views of the Apherwat massif if you're fortunate enough to plonk down in a mountain-view room, a heated indoor pool (with massive snowy views), a Jacuzzi, and a spa. Here are loos with a view. Fly to Srinagar and catch a prepaid taxi for the hour-and-a-half 45km drive to Gulmarg.
Royal retreats, luxe camps, and tea
HIDEAWAYS AND ODDITIES Close to the Himalayan foothills of West Bengal (India) lies the calming colonial getaway, Glenburn Tea Estate, a functioning tea garden with magnificent views of snow-capped peaks. Access is from Bagdogra with flights from New Delhi or Kolkata followed by a three-hour drive up skirting Darjeeling and the toy train toiling up the hill. It is a two-hour drive from Glenburn to the hill station of Kalimpong above the Teesta River, and three hours to Gangtok (the capital of Sikkim). Phuntsholing (the entrance to Bhutan) is five hours away. All in all, a useful staging point with flowers, birds, butterflies and teas.
If leopards are your thing you'll have to drive west into Rajasthan's spoiling Sujan Jawai tented camp 160km from Udaipur. Things are immaculate and crisply pukka here, from breakfast, to jeep safaris, to walks, and the luxe lodgings. This escape is brought to you by a storied conservationist family with deep knowledge of and love for the outdoors. That deep knowledge is aimed at deep pockets but there's nothing half-baked here and chances are you'll be rushing back for a taste of this wilderness and its unique intermingling of leopards with local villagers (who worship these fine predators and cohabit quite peaceably despite losing livestock at regular intervals).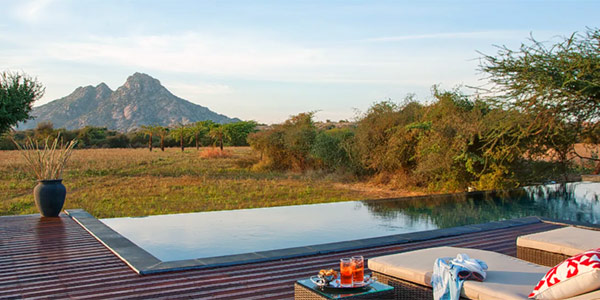 Then, for a Rajasthan Palace experience that won't cost an arm and a leg, look at the stunning Samode Palace, sited on a low hill above a heritage village, not far from Jaipur. This picturesque palace dates back almost 500 years. Check out the stunning frescoes and mirrored halls.
In the lower hills of Sri Lanka is the wild anti-hotel, Helga's Folly, that dates back to the 1930s. It is a place of fabulous whimsy and outrageous décor, perhaps too wild for some. Not the understated twee chi-chi boutique of today. This is Andy Warhol meets Salvador Dali on steroids with in-your-face colours, wall hangings, portraits and more.
More fine teas are on hand at Glendower in the hill country of Nuwara Eliya. This area is called 'Little England'. As the hotel dramatically explains: "The Nuwara Eliya region was discovered by a hunting party led by the colonial administrator, legendary Dr Major John Davy in 1819." As with all such discoveries by legendary persons (think Cortez and Pizarro) it was a considerable bother for locals who had lived there for generations. Fortunately, here, history played out in more genteel fashion. Nuwara Eliya is now famous for its Sri Lankan teas, cool climate, and green misty views and old mansion-hotels with websites also dating back to 1819. More on Sri Lanka resorts and high teas.

For some serious idiosyncrasy (most of its masked by camouflaged computers and 5G networks) is the smart city of Songdo, in Incheon near Seoul. This place is smarter than most people — more than even five-year-old South Korean maths whizzes — so watch what you say under street lamps and don't pick a fight or toss waste.
It's less dystopian than it sounds. The place is manicured, well planned and idyllic, arrayed around a central green lung. Buildings range from ultra-modern to traditional, the latter best exemplified by the hanok style Gyeongwonjae Ambassador Incheon that maintains a discrete presence adjoining Central Park with its handsome low wooden structure, sloping shingle roofs, and broad gravelled courtyards with flowering trees — a true homage to Goryo dynasty architecture. More amazing things about Songdo.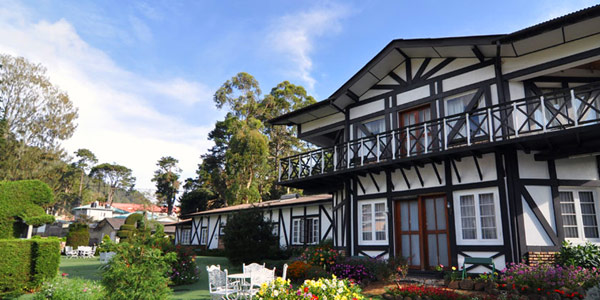 You'll need to do your own thinking on Bohol's self-contained Panglao Island (now served by an international airport). Park at the romantic honeymooner Amorita Resort. Think clean-line suites, tasteful modern villas, pastel tones, fine dining, a sun-drenched pool, and a private beach with fine sand. The resort is friendly with a fresh contemporary feel.
In Myanmar's less travelled and less troubled Mergui archipelago are open seas for salty sea dogs, yachties and honeymooners who simply want the ultimate in seclusion. Wa Ale Island Resort with its sumptuous beach and shockingly blue seas bursting with coral and marine life is one for the diary. Mix up adventure with yoga, kayaking and snorkelling. Stylish barefoot luxury with an eco-conscious streak.
The curvy virginal-white moulded lines and generous timber-decks at the breeze SALA Khao Yai in Thailand's well known national park (a three-and-a-half-hour drive from Bangkok) will leave many tongue-tied. This tiny seven-room getaway is perched on a hillock with a view. This is a place for lovers and a good book.
Up north in the hill country of Chiang Mai, the place to be is the 137 Pillars House, a reconditioned classic teakwood mansion superbly managed and kitted out with tasteful Thai touches. In Samui, an island obsessed with rocks, linger for rubs and scrubs at lush spa haven Kamalaya. Wellness and detox therapies here will keep you comfortably occupied for several days.
In Phnom Penh, Cambodia, the regally colonial and spruced up Raffles Hotel Le Royal is a sight for sore eyes and an idiosyncratic escape steeped in history. We described it as the 'queen of vintage' in an earlier report on Phnom Penh.
Expect fine spa treatments with Japanese touches in Beitou's hilltop grey-stone minimalist Grand View Resort, 30 minutes from Taipei by car. Smaller, very classy, and in the same vicinity is Villa 32. Beitou is a friendly hot spring destination and its proximity to Taipei (with a fast subway connection) adds to its charm. Much is within easy reach. More on Taipei's hot spring resorts in the general surrounds.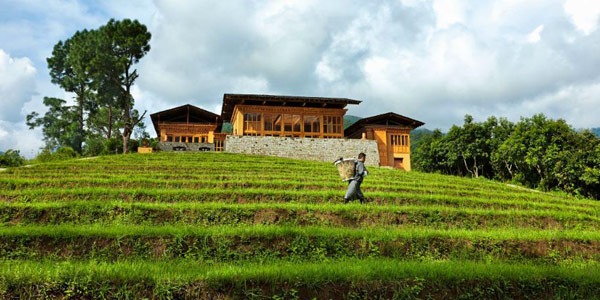 Sprawling unobtrusively across verdant rice fields adjoining Ubud are the tasteful and spread out 20 private villas of Tanah Gajah — A Resort by Hadiprana. The personal estate of a renowned Indonesian architect, the place is homey, fresh, and sprinkled with playful signature Ganesha statues. Secluded, classy and unpretentious in the artist commune of Penestanan just above Ubud is the friendly Villa Nirvana Bali with its hideaway private pool villas (12 villas with 12 rooms) and friendly service.
For spa and wellness junkies, the Indonesian-style all-villa Royal Pita Maha is an enchanting escape on the Ayung River gorge with a lovely riverside organic eatery. And for a borderline naturist adults-only 'naked experience' with almost no villa walls (and nature abounding), there's the new Buahan, A Banyan Tree Escape that vies with the stylish Mandapa, A Ritz-Carlton Reserve and the tented luxury Capella Ubud as an unabashedly high end getaway. More in our Bali resorts review.
Set in the hugely atmospheric 'Broad and Narrow Alleys' area, The Diaoyutai Boutique, Chengdu is a stunning throw-together confection of two immaculately restored courtyard homes – with an alley running in between to offer further challenges to beaming staff who move about on rails. The low-rise buildings are in grey flat-brick and stone, following the tone of this old but still inhabited neighbourhood. With its epic food, Diaoyutai is known for its input at state banquets. More on panda getaway Chengdu.
Up in the verdant hills of Bhutan facing the far pavilions in a remote valley that hosts wintering Siberian cranes is the tasteful and intimate COMO Uma Punakha. A five to six-hour drive from Paro, here expect treks, white-water rafting, and fabulous temple visits.
Bursting with top-drawer hospitality, Vietnam has much to offer. Two boltholes worth considering are the colonial Villa Song Saigon and the calm and refreshing riverside Azerai Can Tho in the Mekong Delta (accessible only by boat). Our review of Vietnam beach resorts.
Pink sand, black sand and sugar white
TOP BEACHES Last but not least, the beaches. Who has the best? Which is the most fun? A tough nut this with rampant tourism despoiling the sands, seasonal seaweed tidal dumps, over-mining of sand for construction, relentless urban pollution, and government clampdowns.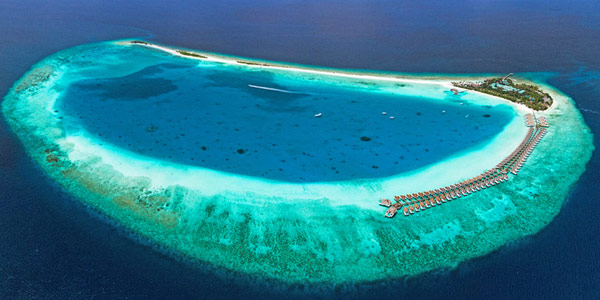 But here are a few spots to consider apart from any Maldives island that would win hands down. Explore the newish Park Hyatt Maldives Hadahaa, Milaidhoo, the summer of 2023 rebranded Six Senses Kanuhura, UNESCO marine reserve sited Finolhu Baa Atoll, the stylish and happening spa retreat Conrad Maldives Rangali Island, and long-time honeymooner favourite Banyan Tree Vabbinfaru.
Boracay's fabled white sand beaches were off limits for over a year to cure the place off its chronic pollution. The island is back, bustling and partying with the old slew of fun escapes (Fridays Boracay) and shacks as well as some larger resorts like Shangri-La Boracay. Palawan offers a string of beaches and sunny sandbars, none better than in the El Nido area with its chattering catamarans. El Nido Resorts offers stays on four quieter islands: high-end Pangalusian, the solid and cottagey Lagen,  the very private Apulit, and the rustic stilted over-water Miniloc with its emerald snorkelling waters and hidden bays. Amanpulo on picturesque Pamalican Island (its private runway accessible by plane, a 70-minute camera-clicking hop from Manila), has long been a favourite with the cognoscenti.
The remote No.7 Beach on the west coast of Havelock Island in the Indian Andaman Islands, is regarded as one of the finest anywhere with sugar-white powder and stunning seas. This stretch, flanked by a brooding, if rapidly thinning, rainforest canopy, is known as Radhanagar Beach (bed down at the Taj Exotica Resort & Spa). By contrast, Elephant Beach, also on Havelock Island, has gone downhill, overrun by jet-skis, para-sailing tourists, banana boats and noise. The demise of Phi Phi (Thailand) comes to mind though Phuket's fabulous west-coast beaches like Naithon (still achingly beautiful), Mai Khao and Surin (Twinpalms), are being revived. Kamala Beach is meanwhile emerging as a hotspot for dining and beach revelry.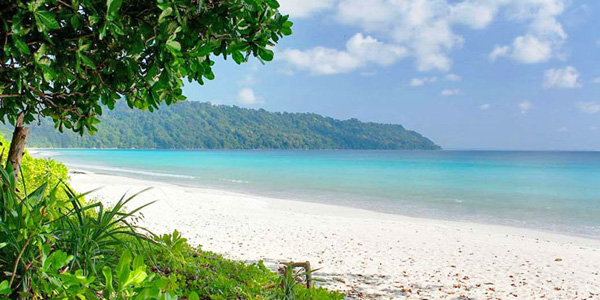 Despite the longtail boat onslaught, Railay Beach on the Krabi mainland across Phang Nga Bay, manages to retain its charm with its signature limestone karst cliffs (that attract rock climbers) and an awesome arc of sand. The karst outcrops ignite at sunset so have your cameras ready. The stately Rayavadee (a former Dusit) at the quieter south of the beach on the Phranang Peninsula, is the pick of the stays here.
For dives, snorkelling, or drop-dead gorgeous white-sand beaches (when not overrun by speedboat day-trippers) 120km northwest of Phuket, the Similan Islands beckon October to May.
Those in the know head south to beautiful Koh Lipe (flying to Hat Yai and then transferring to the ferry pier at Pak Bara for the two-hour speedboat ride to the island). The best season is November to April.
The islands are close to the Malaysian border not far from Langkawi whose northern shores boast wondrous unspoiled sand ringing the rainforest girdled  Datai Bay (The Datai Langkawi) and stretching along the sun-drenched coastline of Tanjung Rhu (Tanjung Rhu Resort). The beach here is reminiscent of 3km private stretch at the Shangri-La Rasa Ria, Kota Kinabalu (Sabah, East Malaysia).
Beautiful but problematic are Myanmar's two great beach offerings — Ngapali (Amata Ngapali Beach Resort) on the west coast and the more frequented Ngwe Saung, a five hour drive from Yangon.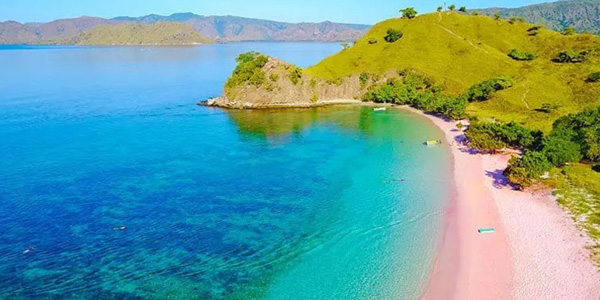 Bali offers fine swathes of beach from the east coast black sand to the vast sweeping Seminyak Bay (The Legian) that mirrors the sky as the tide recedes. Far to the east, occupying a breezy promontory above a salt-and-pepper private beach near Candidasa, is the breath-taking Amankila, a magnet for well-heeled lovers who idle around its much photographed three-tier pool doing stuff well-heeled people do, like pretending to read The Economist or fat glossy travel magazines though no one knows where Ouagadougou is.
Sanur's sunrise beach offers fun and pizzas and cycling all easily accessible from the wonderfully reborn Hyatt Regency Bali (check out its spa too). In the southern made-for-tourists belt of Nusa Dua, a generous stretch of sand hosts a range of five-star names from the stately and family-friendly (but ageing) Grand Hyatt Bali to the ultra-modern cliff-edge The Apurva Kempinski Bali, with a striking lobby packed with Indonesian artefacts.
Indonesia has more beaches than you can shake your Vilebrequin swimwear at. But a particularly unique offering at Komodo Island — along with its meandering monsters, the Komodo Dragons  — is the fine pink-sand beach of Pantai Merah. No it's not from the blood of devoured tourists (though that would set the ecological balance straight in a jiff). It's due to a pigment produced by micro-organisms called Foraminifera. These pink hues are certainly a unique sight. One stay option on the island is Ayana Komodo that also offers cruises.
Vietnam offers endless expanses of beach nowhere better exemplified than in Danang. Savour the linen thread count and soft swept sand at the all-villa Four Seasons Resort Hoi An (The Nam Hai) and at the 2021 arrival Tia Wellness Resort  (formerly Fusion Maia), both along My Khe Beach. The InterContinental Danang Sun Peninsula Resort (quite a mouthful) is set some distance away on a private bay with its own fine beach.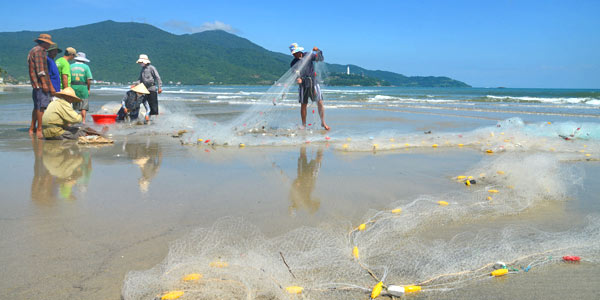 But some of the nicest white powder sand is to found farther south at Cam Ranh (The Anam) and Mui Ne (a four-hour drive from Saigon) where the sand in season is sugary in texture. The Mui Ne and Phan Thiet beaches run south to Ke Ga Bay where the stylish and understated Azerai Ke Ga Bay offers a calming virginal white 46-room escape with views of a lighthouse.
And a short plane ride south brings you to the island of Phu Quoc, which is developing fast as a wannabe Phuket. The island boasts some lovely beaches but development creep is becoming hideously noticeable. Explore the InterContinental Phu Quoc Long Beach Resort, the spread out all villa Fusion Resort Phu Quoc, and the JW Marriott Phu Quoc Emerald Bay Resort & Spa with its colourful and quirky Bill Bensley design. 
One of Asia's best kept secrets when it comes to beaches is Tai Long Wan in Hong Kong's Sai Kung district. This is a remote bay accessible only by foot over mountain trails or by speedboat from Sai Kung.
This emerald bay boasts four stretches of sand of which the most spectacular is Tai Wan Beach. Hard to fathom but this is one of the best beaches in Asia. Also in the area to the south, and with easier access, is the stunning white-sand Long Ke Wan.
And that's our grab bag of fun stuff, oddities and hidden (and not that well hidden)  gems for Asian holiday scouts. Safe travels all.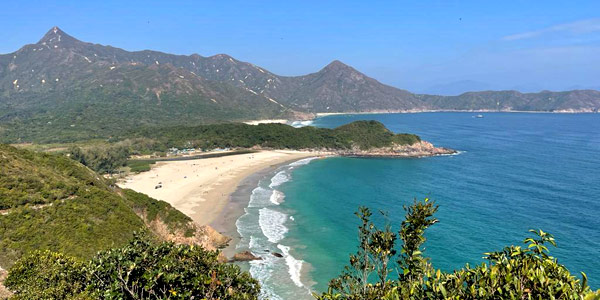 Send us your Feedback / Letter to the Editor