TRAVEL TRENDS 2023
Why some hotels may have you dancing on the street in 2023
As hotels and airlines coped with staff shortages and raised traveller expectations they had this to say as 2023 began. Some of Asia's leading hoteliers pointed to emerging trends and 'creative solutions', including asking staff to dance.
1 Jan 2023
SEE ALSO Asia medical tourism | Travel health risks in Asia | Taipei guide | Bangkok hotels | Bangkok shopping | Hong Kong hotels | Airbus vs Boeing | Travel pricing in Covid times | Covid-19 travel updates | Covid travel restart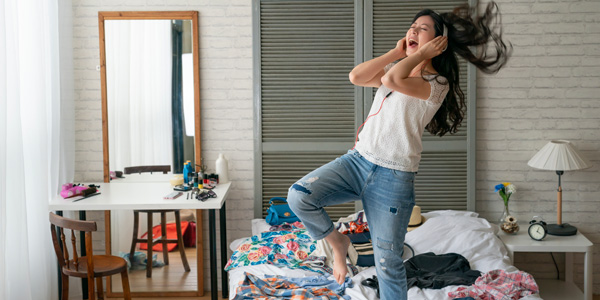 AFTER almost three years of confinement and disruption, worldwide travel has poured out of the pot like boiling milk. But is it unfettered business as usual? Or is it a false normal hiding a raft of new controls and hidden costs? Predictions are a tricky business but look forward to some astounding new words for your travel lexicon and some cool hip-hop moves at check-in.
Meanwhile, new bugs and mutations emerge to threaten anew. In China, cases spikes with the abolition of a cast-iron zero-Covid policy and the rise of the sneaky BF.7 variant. And now (8 January 2023), the Chinese step out again sparking mixed responses from Japan (restricted flights), USA (tests required), Italy (tests), India (tests) and Australia ("No worries mate!"). [See our Covid Travel Restart Guide]
Send us your Feedback / Letter to the Editor
We spoke with senior hoteliers and travel sources around Asia early December to get their views on how 2023 might play out. It is clear that television shows and social media have been instrumental in directing the initial surge. And interest has focused on cities awash in culture, shows, art and museums. Expedia sees a general move away from nature — that dominated the Covid peak periods — to bustling "culture-rich" cities that also hold the promise of street excitement. 
Expedia Brands president Jon Gieselman sees "no-normal" as the new normal, with "TV shows playing a role in tourism". This is especially true of serials, with dramatic visuals of the great outdoors piquing the interest of the Great Locked-Up. In cities like Singapore this has been a dominant trend. Elsewhere, it's cultural bingeing.
Thirayuth Chirathivat, the ever youthful and energetic Bangkok-based CEO of Centara Hotels & Resorts (which older travellers may remember as the erstwhile Central), sees the group's "inimitable Thai family-friendly hospitality, diverse offerings" and new openings like the Centara Grand Hotel Osaka, playing a big role in stimulating travel further to popular Thai destinations like Bangkok, Phuket, Chiang Mai, Samui and Chiang Mai as well as the Maldives and Japan. Certainly, Thailand has led the way with reopenings and holiday demand.
Based in Hong Kong with an intimate and up-to-the-minute overview of the changing region, Carina Chorengel, the seasoned and engaging Senior Vice President — Commercial, Asia-Pacific, Hyatt Hotels and Resorts, is no stranger to adventure and the vicissitudes of travel. She joined Grand Hyatt as part of the launch team in 1989 and has been in thick of things since (see our lively one-on-one interview).
Says Chorengel: "Travel recovery built up steam across much of Asia in the second half of 2022 and, while some challenges remain in terms of economic headwinds and limited airline capacity, we do expect this to continue." One interesting trend she sees emerging in 2023 is "bleisure". Before anyone chokes or reaches for the dictionary, Chorengel sensibly explains that bleisure refers to those who "extend work trips with additional personal leisure to make the most of their time, given high airline fares". It is a blend of business and leisure.
Industry watchers have already seen this telescoping of interests. For the uninitiated, bleisure — one of those unpronounceable travel concoctions — may appear to be of recent coinage but the term actually dates back to 2009. Some refer to it as 'bizcation' or, humorously, 'pretending to be on work'.
"We have been seeing business trips with a longer length of stay than pre‐pandemic," Chorengel continues. This, "from one to two nights to three to four  nights now, or sometimes even seven-plus."
Along with this, she sees pent up demand funnelling into a "continued resurgence of luxury travel".
"One opportunity we are particularly excited about is the prospect for all‐inclusive luxury travel in Asia-Pacific, following our acquisition of Apple Leisure Group [a North American brand management outfit not related to those snazzy gizmos] last year and the launch of our Inclusive Collection of hotel and resort brands."
Hyatt is planning how to introduce this concept to the region, but the Chorengel has spotted an "appetite among luxury travellers for offerings where they can enjoy unlimited quality dining experiences and unique activities in beautiful locations with ease."
Raffles, a name associated with stately colonnaded mansions, starchy high teas and gracious manners has been shaken and stirred by the Covid quagmire to reinvent itself in unique ways. "Why have office and frontline staff working long fixed hours?" asks Jeannette Ho the group's livewire VP Raffles Brand & Strategic Relationships for the AccorHotels Luxury Division. She feels this needs a serious rethink.
A seismic shift could be taking place, moving things from colonial to convivial, from foppery to fun. Quips Ho: "In Paris, we recruited thousands of people with an open day dance challenge, where no resume was required. Just vivaciousness and a positive attitude could get you the job."
Now that's how people literally step into a job. This will directly impact service quality and flair at top Accor brands. Well, Accor is French. That says it all. Travellers, look out for those waltzing waitresses. With Raffles Doha leading the charge (it caught the FIFA World Cup), the brand has a string of hotels on the assembly line from Macau to London, Boston and Jeddah.
Ho adds: "The wellbeing of the planet and individual wellbeing are at the forefront of luxury hospitality and we need to be exemplary in our practices." Put on your dancing shoes and revisit your Travolta moves. It is fine to be a tad raffish at Raffles. But do behave.
Also noticing a trend towards "medical tourism related to wellness and wellbeing," is industry veteran Giovanni Angelini. Steeped in quality travel from VP at Westin to Shangri-La CEO, Angelini says, "No robot is going to replace the human heart or human touch." He firmly predicts the return of some old fashioned hospitality.
In this era of superbugs and invasive checks, travel has lost much of its former allure, he believes. "Travel is no longer as pleasant as it used to be but despite the stress, aggravation, fatigue, and higher costs, people want to travel and catch up on the lost years."
Technology has meanwhile encouraged "work-from-anywhere policies that will likely continue to influence travel timings and it appears that high and low-season travel is becoming a thing of the past."
More invested in the planet than ever before, "travellers are becoming conscious of their carbon footprint," he says, adding: "organisations must learn how to measure their own carbon footprint and reduce it". Angelini feels mega hotel companies need to carefully differentiate their brands to avoid confusion in travellers' minds and they need to focus on acquiring, keeping and training quality employees. After all it is the hospitality industry.
Lanson Place Personal Hotels & Resorts CEO Michael Hobson (the former Mandarin Oriental marketing guru) is always quick with a grin or a quip to ease the mood. Yet, he's had to dig deep to pick out some silver linings. With rising costs, tighter airline schedules and the decline of staycations (especially for Hongkongers) Hobson sees travel frequency coming down with longer stays increasing. This could be a windfall for serviced apartment/hotel groups. "For us in the hybrid hotel business, this positions us well for executives and families looking for spacious accommodation with good long-stay facilities," he says.
The Asia-Pacific region will be an area for major travel growth due to ease of travel, shorter flying times, and limited restrictions, but Hobson feels Hong Kong lacks sufficient allure (even though controls are easing further). And there is that proverbial elephant in the room. "Hong Kong and the rest of the travel industry await a full opening of the China border to release all of that pent up demand." This finally rolls out 8 January 2023 as the world watches with bated breath.
Hobson continues: "I think we're also going to see a resurgence in smaller company meetings. People are no longer fearful of Covid and they realise it's not a death sentence, so to speak. As we know in Asia people are cautious and will continue with hygiene, and cleanliness protocols." He cautions that mobile resources and systems need to be beefed up for a seamless travel experience. "I simply don't know how the traditional agents and wholesalers can continue to survive this environment."
Marco Groten, Area VP Hyatt Indonesia, agrees on the return of MICE (an abominable acronym for meetings, incentives, conventions and exhibitions). He spots the "return of MICE, bleisure and responsible tourism. Larger conferencing groups have returned as they gain confidence." Groten concurs that costly airfares will "encourage travellers to combine business with leisure. They may take fewer trips but they will stay longer in one destination and travel more responsibly and mindfully."
Another easily recognisable sun-burned tropical face is Vincent Guironnet, GM at the distinctive Apurva Kempinski Bali that changed the design mould with its striking soaring architecture and artful blend of Indonesian motifs and ultra-modern surrounds. "In 2023 Indian travellers are expected to provide a substantial boost for Bali," he says. And "the long-haul market is expected to fully recover" during 2024. Several are awaiting the return of Indian travellers, Thailand and Vietnam  among them.
Anthony Slewka, long-time Director of Sales & Marketing at the storied Sofitel Legend Metropole Hanoi (and Director Commercial Vietnam for Accor), sees domestic travel continuing to buttress sales across the country.
"Domestic demand was bigger in 2022 than in pre-pandemic times and is now growing even more strongly," he underscores. Regional business and "corporate demand came back very quickly". The Americas, Europe and Australia "came back in smaller numbers" because "Asia as a whole was seen to have opened late." His prediction? "While Europe was super-hot for North Americans in the summer of 2022, it will be Asia's turn in 2023." That is the hope. India is rapidly emerging as new market as well with multiple new services from budget carrier VietJet Air to entice price sensitive visitors.
Gregory Meadows, the stoic dry-humoured launch GM for the trend-setter Conrad Bangkok and for a long time the man at the helm of the highly-rated Thai-chic Sukhothai, says, "In Bangkok, the hotels are buzzing again and things are getting back to normal." He is quick to add a caveat. "But as the labour force realises it is rather nice working flexible hours and staying home at other times, the challenges in hospitality will remain."
The year 2023 will then be one for "creative solutions", according to Meadows. He explains: "Some five-star hotels have decided to cap occupancy levels, say at 65 percent, and charge significantly higher rates to cover the shortfall in revenues. They, in fact, probably make more [money]." Whether reduced staffing levels will cope with packed rooms and normal service with all its attendant demands, remains to be seen.
An old-fashioned hotelier in the lobby-cruising hand-shaking mould, Meadows is a champion of traveller lost causes. He gets riled at times to see odd practices creeping in. "Some hotel companies will undoubtedly milk Covid for all it is worth as an excuse for reducing service levels," he explains. "And they will probably get away with it. For those guests who want the bells and whistles, it's going to cost a lot."
Meadows finds it hard to pick defining trends for an industry in rapid flux. "Having just spent three weeks in the UK, there really isn't a simple answer to the health of the hospitality industry. Press reports in the UK would have us believe that restaurants , pubs , and even rural hotels are closing by the dozen, brought on by labour shortages and high energy costs.
"As I arrived at my hotel in Norwich I was greeted by a sign on the reception desk informing guests that housekeeping services would only be offered on request! In other hotels full service was being offered."
"Some restaurants are closing two days a week and have reduced menu choices. Others are booming.: Meadows gave up trying to book a table at the Wolsey (even for 11pm post-theatre) and "Gordon Ramsey charged over 600 pounds per person at one of his restaurants for New Year's Eve." Head scratching stuff.
Looking out over Japan's wondrous ski slopes, Ron Nomura, the innovative Director of Sales and Marketing at the Park Hyatt Niseko, Hanazono, feels travel will take "several years to normalise". Labour shortages in the hotel and airline sector will continue to define trends for the foreseeable future. "We in the industry should have seen this coming," Nomura says. "It's in our DNA." Yet the surge in travel as Covid curbs eased caught many by surprise.
"Even millennials, who never seemed to value face-to-face communication as much as older generations, have rediscovered the urge to travel," Nomura adds, "even if it is just to post something unusual on social media." He too sees China as a longer term panacea though that tap depends on the Covid resurgence and how it is handled by various parties. By late 2022 Japan had already limited direct flights from Hong Kong and China to a few designated airports.
For Richard Greaves, the affable and soft-spoken general manager of the Grand Hyatt Hong Kong, "Being agile is the new norm". His operation adapted rapidly to changes in Covid restrictions with fresh packages and offers. The hotel sees Hongkongers as a continued source of business. "Local staycations are here to stay," Greaves says, "especially for families with children and for guests celebrating special occasions."
Another trend is the growth in "business leisure". "We are seeing business travellers extending their stays in order to explore the destination and new attractions, which leads to a healthier booking pace and longer average length of stay."
With boisterous Bangkok very much the focus for pent up holiday demand, we spoke with four hoteliers to gauge their views. Choo Leng Goh, the indefatigable typhoon GM who oversaw the rebranding of Plaza Athenee to The Athenee Hotel Bangkok — A Luxury Collection Hotel — with oversight of Le Meridien Bangkok too, is bullish. She has a reason for optimism. Human nature. Despite rising airfares and a growing work-from-home ethos, she feels confident that "human nature craves engagement". "We see that in the way the business has returned."
Changes in travel have not been tectonic but nuanced, she feels. "Guests who are staying primarily on business, are maybe travelling a little less but staying longer. And they are looking for more locally connected experiences." The hotel has ramped up these destination touchpoints. Another issue close to her heart is sustainability, "which has never been as front-of-mind as it is now for corporate brands as well as guests."  
Klaus Christandl, GM at the darkly elegant St Regis Bangkok is another "unrepentant optimist". He has a singular focus. "There are no shortcuts in our industry," he says, "At the core of what truly matters in hospitality, is a strong focus on quality and consistent service delivery."
Peter Caprez, the Cluster GM of JW Marriott Bangkok and Courtyard by Marriott Bangkok, is a familiar, earnest and honest face for old Thailand hands. He is slightly more cautious about the return of travel despite 85 percent occupancies at Thai hotels. Room rates remain below 2019 levels, which will delight some travellers. But they still have to contend with skyrocketing airfares. Labour shortages are moving hotels towards greater efficiencies and technology adoption, says Caprez, like "keyless check-in", which is becoming the norm.
One prime observation he makes is the marked change in the general demeanour of hotel and airline guests. "Customers have become more demanding post pandemic and generally less tolerant," he says. "Member status and benefits therefore are a big deal whether for airlines or hotels. Difficulties arise if status benefits cannot be guaranteed or offered, like free miles for airlines or suite upgrades for hotels."
Focusing on quality has become the key issue. Says Sammy Carolus, GM of the Hyatt Regency Sukhumvit, "As fares and hotel rates continue to rise, destinations need to focus on the quality of the traveller's experience rather than quantity." Carolus, who ziplined down to his hotel's vertiginous rooftop bar for the launch party, certainly has an overview of things. 
For now it remains to be seen whether the open-travel resolve remains firm. In the cash vs Covid equation, thus far, cash is winning out.
Send us your Feedback / Letter to the Editor